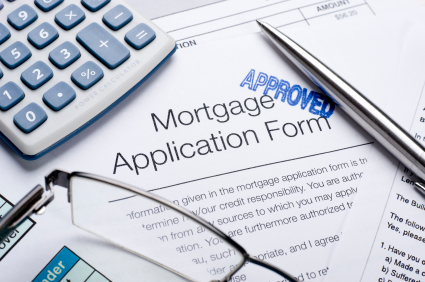 Three interesting market trends including a significant drop in FTB activity during July have been identified by first direct after analysing CACI's membership data.
first direct's latest market snapshot, based on CACI data, has revealed what has been happening with first-time buyers during June and July 2023.
Trend #1: June saw the first-time buyer market reach a 12-month peak
June was a very strong month for the mortgage market in general, but particularly for the first-time buyer category.
In total, 41,236 first-time buyer applications were recorded in June 2023, 10,000 more than the month before – representing an increase of nearly a third. This translated to £8.8 billion in total application value – the highest peak since June 2022 when the FTB market value reached £9.5 billion.
The month of June also showed strong activity across the home mover and re-mortgage market, which were worth £9.9 billion and £10.3 billion respectively. The total combined market totalled just under £29 billion, the highest combined value since last September.
Those numbers, although falling short of the £31.8 billion total seen in June last year, exceed the total market figure of June 2021 – where total applications were worth £28.4 billion.
Chris Pitt, CEO of first direct, said: "The June mortgage market figures were very positive after a subdued start to the year. Those high volumes showed that there continues to be a significant appetite for home ownership, even in an environment where rates are higher.
"However, we also know that July was a more volatile month than June when it comes to mortgage rate fluctuations, and the data suggests this had a knock-on effect on mortgage application volumes across all categories."
Trend #2: July sees FTB application volumes drop nearly 40 percent
July kickstarted the third quarter of the year with very subdued numbers, which were reminiscent of the low volumes noted in early Q1.
First-time buyer volumes across the market reduced 38% month-on-month, from 41,236 in June to 25,663. The value of the category followed a similar trajectory, with a 42% drop – from £8.8 billion to £5.1 billion.
A similar sharp decline in volumes and value was also seen across the home movers and re-mortgage segments. The home mover's category saw a decline of 40% in volume and 45% in value, whereas the re-mortgage segment saw a 42% dip in application volume and a 45% reduction in value.
Chris Pitt commented on the trend: "The impact of swap rates being in flux in July has led to a reduction in mortgage applications, which suggests some people may be delaying house purchases due to market conditions. The third quarter of the year is usually a busy time but sees slightly lower volumes than the period between March and June, so it will be interesting to see how this period impacts volumes for the rest of the quarter."
Trend #3: FTB loan value dips under £200,000 in July for the first time since January
The month of July saw the average value of a first-time buyer loan reach drop to £199,890 – the first time it has dipped below £200,000 since January.
This is a 6% decrease month-on-month, with the average FTB loan reaching £212,435 in June – although that figure was a slight reduction on the month before. Prior to that, average loans had been on a steady upward trajectory since January.
This drop in average loan value was most prevalent amongst home movers, with the average loan dropping 9% to £233,714. In the re-mortgage segment, the average loan reduced by 5% month-on-month to £205,206.
Chris Pitt concluded: "The trend we saw in the first few months of the year was conflicting with House Price Index data – there was a gradual increase in lending despite a static housing market. This trend has now reversed, and we're seeing a sharp dip in loan values and borrowing overall.
"This suggests that the volatility around rates meant people were borrowing less, either by opting for cheaper properties or by putting down larger deposits in order to secure cheaper rates."