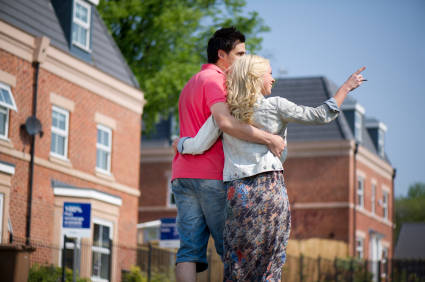 England, Wales, Scotland and Northern Ireland all saw rises in the number of new borrowers on the housing market, shows data from UK Finance.
The third quarter of this year saw 11,510 new first-time buyers in London, a 1.3% rise on Q3 2018, says UK Finance.
The new home-movers in London metric was also in positive territory, coming in at 7,850, a 0.9% rise across the same time frame as that detailed above.
Re-mortgaging numbers did suffer, however, at 12,530 – a drop of 14.8% on Q3 2018.
A much larger percentage rise in FTBs was recorded in Northern Ireland over the same period – 6.7%, in fact due to the 2,880 new borrowers on the market.
A similar number of re-mortgages were taken out too – 2,870 – which equate to 21.6% growth.
The positive numbers end there, though. In the third quarter of this year, only 1,880 new home-mover mortgages were taken out in Northern Ireland, a fall of 2.6%.
In Scotland, first-time buyer numbers rose 1.6%, at 8,810. This is the only positive number in the country, however. At 9,060 new home-mover mortgages dropped 1.8%, and at 8.860, re-mortgages taken out also fell, this time by 0.4%.
Wales is now home to 4,310 new homeowners, which is a 4.1% rise on Q3 2018, and the country were 5,010 households re-mortgaged, a 4.6% rise.
However, just 3,980 home-move mortgages were carried out, a 5% drop on last year's third quarter.
OneSavings Bank sales director Adrian Moloney comments: "The backdrop of the political environment in recent years has presented the housing sector with a massive headache with regard to planning ahead. To give a sense of the lack of direction, the next election with deliver the seventh Minister of State for Housing since the 2016 referendum. While the outcomes of the events on the 12 December and 31 January will provide a modicum of stability, there will remain bigger issues that will continue to affect the sector long after.
The next government must show their commitment from the outset to improving levels of housing stock, including a large number of affordable homes, to clear the current deficit. Only when more houses are built should the market see a real adjustment to average mortgage deposits and the age of first-time buyers also fall."