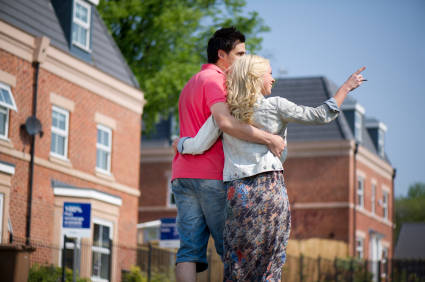 Latest figures from e.surv show that the number of small deposit borrowers grew in January.
The proportion of mortgage approvals in the first month of 2019 was 27.1% versus the 25.2% figure seen in December.
Overall, mortgage borrowing grew to 66,350 approvals, a 4% rise on a monthly basis.
However, year-on-year, the total number of approvals were down 1.8%.
Within this, the proportion of lower LTV approvals fell from making up 30.1% of these in December, to 28.1% last month.
Meanwhile, mid-market borrowing remained almost, flat moving from 44.7% to 44.8% in the same time frame.
Yorkshire proved the most attractive region to young buyers, according to e.surv, with 36.7% of borrowers having a small deposit, followed by the North West, at 32.8%.
In relation to this, Yorkshire saw the least number of small deposit borrowers, at 20.6 per cent, with the North West second, at 21.4%.
In contrast, London experienced the most number of large deposit loan lending, at 38.5%, and the least amount of small deposit loans at 17.3%.
England's capital was followed by the South East recording 33.5% of large deposit loans and 22.3% for small deposit loans.
e.surv director Richard Sexton comments: "FTBs are becoming the new battleground for mortgage lenders. Rates are being cut and, perhaps more importantly, lenders are receptive to applicants that previously may have found accessing finance challenging.
"Almost 18,000 small deposit buyers achieved their mortgage dream this month.
"Data from the first month of 2019 suggests that the trends we saw develop throughout 2018 could remain in place again this year."