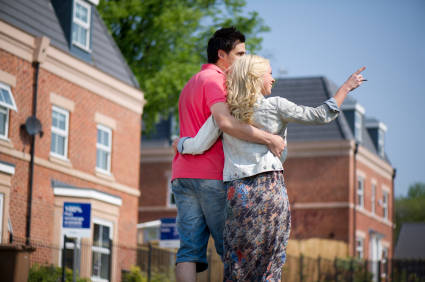 The government has announced the launch of 'First Homes', a scheme that will see some new home prices cut by a third for first-time buyers.
Under the plan, those wishing to get on the property ladder and stay in their local area will, the government says, save an average of £100,000.
It adds that easing the cost of the necessary deposit – an example given concerns a £246,000 property having more than £18,000 cut from a 20 per cent deposit – will ensure that people will not be forced to move away from their home towns when searching for an affordable property.
Armed forces veterans will be given priority under the scheme, and councils will be encouraged to allow front-line workers, such as teachers, nurses, prison officers and police, to be prioritised too.
The government says that the scheme will be funded through contributions that housing developers routinely provide through the planning system, which means that there will be no extra building costs.
Further, it says that the discount will apply when the home is sold.
The government has now started a consultation, feedback for which it is especially looking for concerns a price cap on qualifying properties and the inclusion of armed forces personnel in any circumstance.
Housing secretary Robert Jenrick says: "First Homes will be genuinely life-changing for people all over the country looking to buy their first home.
"I know that many who are seeking to buy their own home in their local areas have been forced out due to rising prices.
"The discount will be passed on with the sale of the property to future FTBs, helping thousands more people in years to come and ensuring local communities can stick together."
Homeowners Alliance chief executive Paula Higgns adds: "We know that FTBs will welcome the opportunity to buy a good quality home at a discount in their local area.
"We look forward to contributing to the consultation and working with the government to ensure that the scheme does what it says on the tin – more high quality and affordable local homes for current and future first-time buyers."