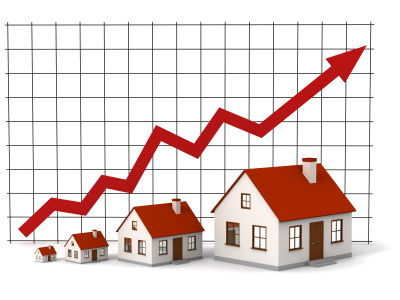 Average UK rents lifted 10% to £1,347 last month compared to a year ago, as the lettings market remains "red hot" in the busiest part of the season, data from Goodlord shows.
Tenant living costs slipped slightly from a record high of £1,367 in July, but are still 15% higher in August compared to the year-to-date average, as prices across the summer are typically driven up by demand for student lets.
The South East, up 14%, and Greater London, up 8%, saw the biggest rise in average prices, reports the letting agency's latest rental index.
However, the North West saw prices tumble by 21.6%.
The study says: "This mirrors the pattern seen in the region last year — a major July spike in rents, followed by a more subdued August."
It adds that tenant costs also fell by 6% in the North East and 10% in the South West, after "both regions saw huge increases in rental costs during July".
The index points out that voids also saw "a slight cooling off after the intensity of July", with average void periods rising to 13 days in August from 9 days the previous month.
"However, this still makes August the second lowest month for voids since July 2022," the study says.
The biggest shift came in the South West, where voids rose to 13 days from 6. This was followed by the North West, where average viods jumped to 14 days from 7.
"Both regions also recorded the biggest dips in the average cost of rent," the index adds. Rents in the South West fell by 10% last month.
Greater London and the South East posted no change in average void periods.
Goodlord chief executive William Reeve says: "There were so many records broken in July, it's not altogether surprising to see a slight dip in average rents and slightly longer void periods during August.
"However, when you look at the bigger picture, the market is clearly still running extremely hot.
"Year-on-year averages for rental costs are significantly increased, with the £1,300 per month barrier now broken for a second month in a row.
"September often brings with it the annual peak in prices, so it's likely that we'll see another month of high rents and short voids before any seasonal shift in pace kicks in."