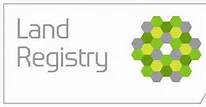 A move to privatise the Land Registry has been shelved by the government.
The department, which was created in 1862, holds more than 24 million titles showing evidence of ownership covering more than 83% of the UK's land mass.
The policy – revealed in the Queen's Speech in May – was due to be included in the Neighbourhood Planning and Infrastructure Bill put to parliament on Wednesday evening.
However, details of the plans were omitted from the Bill, indicating the proposal has been dropped.
Having launched, the government will run a consultation on implementation of the provisions of the Bill until midnight on 19 October.
The Bill was introduced in the Queen's Speech in May, with government briefing notes suggesting the legislation would "enable the privatisation of Land Registry, which would support the delivery of a modern, digitally-based land registration service that will benefit the Land Registry's customers, such as people buying or selling their home."
The sell-off was conceived as part of a £5bn programme of efficiency savings established by the Treasury under George Osborne.
While the registry is part of the Department for Business, Energy and Industrial Strategy, it is self-financing.
A government source said: "No decision has been taken on the future of the Land Registry.
"A consultation on the Land Registry's future closed in May and we are carefully considering our response. It is only right that new ministers take time to look at all their options before making a decision."