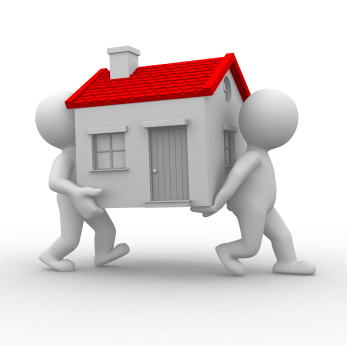 The government has urged all parties involved in home moving to "adapt and be flexible" to alter their usual processes due to coronavirus.
Official guidance from ministers says there is no need to pull out of transactions, but urged people to follow guidance to stay at home, including the specific measures for those who are presenting symptoms or self-isolating.
The government says transactions can go ahead if the property being moved into is vacant but where a property is currently occupied alternative dates, when it's likely stay-at-home measures are no longer in place, should be agreed.
The new emergency enforcement powers the police have been given to respond to coronavirus include an exemption for critical home moves.
If moving is unavoidable for contractual reasons and the parties are unable to reach an agreement to delay, people must follow advice on staying away from others to minimise the spread of the virus.
NAEA Propertymark chief executive Mark Hayward says: "This advice gives long awaited clarity for home buyers and sellers after some previous mixed messages. The new advice does enable some moves to take place, but under prescribed conditions. We now look to lenders to take a pragmatic approach and facilitate extensions on mortgage offers.
"Agents should nurture any deals that are currently agreed and keep both buyers and sellers informed as the situation develops. Health and safety is imperative, so we urge anyone who can stay home to do so."
UK Finance announced yesterday that mortgage lenders have agreed to give borrowers the option of extending their mortgage offers for three months to allow them to delay home moves.
For those homeowners wanting to sell but haven't yet put their property on the market, the government says there should be no visitors (including potential buyers, EPC assessors or estate agents) to your home although estate agents will be able to offer advice remotely.
If a property is already on the market, the vendor can continue to advertise it as being for sale but shouldn't allow people in to view the property. Vendors are free to continue to accept offers on their property, but should be aware the selling process may take longer.
Mojo Mortgages CEO Richard Hayes says: "The coronavirus crisis has disrupted the housing market, undoubtably. Health concerns are the immediate focus for the government, which is why this announcement does make sense. In the past 10 days, we've seen potential buyers cancelling viewings and valuations, as well as mortgage lenders limiting their lending.
"However, the government has recognised that where there are contractual obligations that are unavoidable, people can move provided they follow the necessary health precautions."
The government says conveyancers should continue to support the sales process as far as possible and should make sure their clients are aware of the difficulties of completing transactions in this period.
Surveyors shouldn't carry out "non-urgent" surveys in homes where people are in residence, and no inspections should take place if any person in the property is showing symptoms, self-isolating or being shielded.
Where removals are going ahead, the government urged all involved to take "sensible precautions" to ensure the move can happen safely.