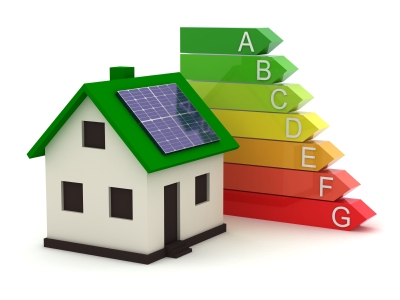 Borrowers may soon be able to qualify for discounted mortgage rates by carrying out work to improve the energy rating of their home through a new £5m government fund.
The scheme has been launched as part of the government's Green Finance Strategy to encourage financial services firms to develop environmentally friendly products.
Ministers envisage that through so-called "green mortgages", borrowers could qualify for lower rates if they carry out home improvements that make their home more efficient.
Currently homes are responsible for 15 per cent of the UK's carbon emissions and 17 million homes are rated with an Energy Performance Certificate rating below "C".
The changes are part of the government's commitment to bring the UK's net carbon emissions to zero by 2050.
Companies can also win a share of a £10m innovation fund by designing cost-effective ways of retrofitting the UK's housing stock through the Whole House Retrofit competition.
This could include assembling parts of buildings like pre-fabricated roofs or facades off-site and quickly fitting them to homes to reduce disruption for home owners.
Energy and clean growth minister Chris Skidmore says: "To fulfil our world-leading commitment to reach net zero emissions by 2050, we need an overhaul of our housing stock to tackle the disproportionate amount of carbon emissions from buildings.
"By rolling out more green mortgages and reducing the costs of retrofitting older homes we're encouraging homeowners to improve the efficiency of their homes and save money on their energy bills, helping to ensure everyone has access to a warm and comfortable home."
Funding will be awarded to projects that incentivise energy efficiency retrofitting through the Green Home Finance Innovation Fund (GHFIF).
The GHFIF will support the development of lending products like equity loans and home improvement loans that will help homeowners make upgrades, for example offering energy efficiency advice, access to trusted installers and preferential mortgage rates to support them in making energy improvements to their homes.
Bankrate head of mortgages Piero Bassu says: "Increasingly, we are seeing consumers take sustainability and environmental concerns into account when buying a home.
"There is definitely a trend for green and energy-efficient homes – which is both great for the planet and your wallet – so we welcome any initiative that gives consumers more choice and helps them achieve their dream of owning a home.
"This is a good start, but we would love to see more initiatives like this from the government, especially if the UK's ambition is for net zero emissions by 2050."