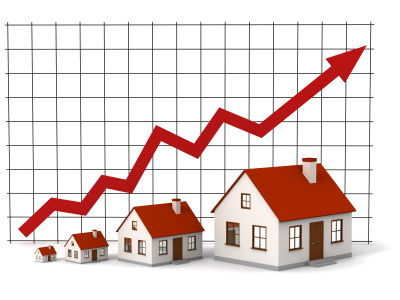 According to the latest data and analysis from Halifax, house prices in the three months to August were 2.6% higher than in the same three months a year earlier.
The annual rate in August is higher than in July (2.1%), however it has fallen from a peak of 10.0% in March 2016 when transactions grew sharply ahead of the introduction of new higher stamp duty tax rates for buy to let and second homes that came into effect in April.
House prices rose by 1.1% between July and August, following a 0.7% increase in July.
Russell Galley, Managing Director, Halifax Community Bank, said: "The annual rate of growth increased from 2.1% in July to 2.6% in August with the average house price now £222,293, which is just above the previous high of December 2016 (£222,190).
Recent figures for mortgage approvals suggest some buoyancy may be returning, possibly on the back of strong recent employment growth, with the unemployment rate falling to a 42 year low. However, wage growth is still lagging increases in consumer prices, which is likely to add pressure on household finances and increase affordability challenges for some buyers.
House prices should continue to be supported by low mortgage rates and a continuing shortage of properties for sale over the coming months."