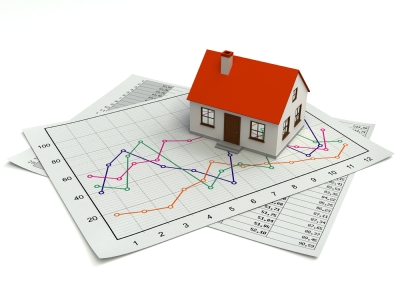 The latest data released by Halifax has revealed that during June there was a slight dip in house prices of 0.1% as the UK property market eased out of lockdown and resumed operations.
According to the figures, the latest quarter (April to June) saw house prices slip 0.9% lower than in the preceding three months. However, when compared to the same period a year earlier, they remain 2.5% higher.
The data also revealed that mortgage enquiries doubled between May and June as the housing market reopened.
Russell Galley, managing director at Halifax, said: "Average house prices fell by 0.1% in June as the UK property market continued to emerge from lockdown. Though only a small decrease, it is notable as the first time since 2010 – when the housing market was struggling to gain traction following the shock of the global financial crisis – that prices have fallen for four months in a row.
"Activity levels bounced back strongly in June, which is typically the busiest month for mortgage activity in the UK. New mortgage enquiries were up by 100% compared to May, and with prospective buyers also revisiting purchases previously put on hold, transaction volumes rose sharply compared to previous months. However, whilst encouraging, it remains too early to say if this level of activity will be sustained.
"The near-term outlook points to a continuation of the recent modest downward trend in prices through the third quarter of the year, with sentiment indicators, based on surveys of both agents and households, currently at or around multi-year lows.
"Of course, come the autumn, the macroeconomic landscape in the UK should be clearer and the scale of the impact of the pandemic on the labour market more apparent. We do expect greaterdownward pressure on prices in the medium-term, the extent of which will depend on the success of government support measures and the speed at which the economy can recover."
Gareth Lewis, commercial director of property lender MT Finance, says: "The Halifax figures are what we would expect to see, given the pandemic and ensuing lockdown. While it is the first time since 2010 that prices have fallen for four months in a row, what do you expect when the whole country has been in lockdown? The positive message we can take is that the average property price is still higher than this time last year, demonstrating that the market is robust regardless.
"It could be a lot worse; prices haven't fallen dramatically. The fact that people are still transacting in terms of new purchases or carrying on with those previously put on hold is encouraging. It is a good barometer of consumer confidence. Anyone worried about redundancy and unemployment is not going to buy property so they must have some confidence in their future employment.
"What happens over the coming months with regard to unemployment could well have an impact on values but it is still too early to say."