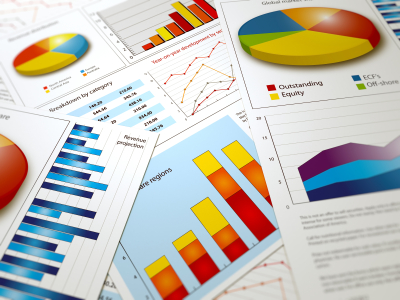 Average house prices have seen their third fall in four months, slipping by -0.4% in October as the market continues to correct itself following 18 months of record-breaking rises.
Figures released by Halifax also revealed that annual house price growth has eased, falling from 9.8% to 8.3% in October, with the price of a typical home in the UK now standing at £292,598 (down from £293,664 last month).
Property price inflation weakened across all buyer types during October, with annual price growth among home movers falling to +8.9% from +10.3% in September.
More notable was the drop in property prices for first-time buyers. Annual growth fell to +7.5% in October from +10.1% in September. Given the greater challenges for first-time buyers in deposit-raising, plus tighter requirements for higher loan-to-value mortgages, the relatively faster slowdown in prices is not surprising.
All English regions with the exception of the North East experienced weaker annual price inflation during October compared to September. However, the West Midlands now has the joint highest annual growth of any UK region at +11.7% (average property price of £254,962) down from +13.2% the previous month. Wales saw the same rate of annual growth at +11.7%, though this was a fall from +14.4% (average property cost of £222,852).
Scotland has also seen its pace of annual house price inflation slow to +7.5% (from +8.3%) with a typical property now costing £203,820.
House prices in Northern Ireland are up +9.5% year-on-year, easing back from +10.9% last month. At £184,440 the average house price remains some £46,500 below its pre-financial crisis peak in mid-2007.
The pace of annual property price inflation also slowed in London, which continues to lag the other UK regions and nations. House prices have risen +6.8% over the last 12 months. However, given the cost of the capital's average property (£551,320), London still recorded the biggest cash increase of any UK region over the past year (+£34,900).
Kim Kinnaird, Director, Halifax Mortgages, comments: "Average house prices fell in October, the third such decrease in the past four months. The drop of -0.4% is the sharpest we have seen since February 2021, taking the typical property price to a five-month low of £292,598. While the pace of annual growth also continued to ease, to +8.3% compared to +9.8% in September, average prices remain near record highs.
"Though the recent period of rapid house price inflation may now be at an end, it's important to keep this is context, with average property prices rising more than £22,000 in the past 12 months, and by almost £60,000 (+25.7%) over the last three years, which is significant.
"While a post-pandemic slowdown was expected, there's no doubt the housing market received a significant shock as a result of the mini-budget which saw a sudden acceleration in mortgage rate increases. While it is likely that those rates have peaked for now – following the reversal of previously announced fiscal measures – it appears that recent events have encouraged those with existing mortgages to look at their options, and some would-be homebuyers to take a pause.
"Understandably we have also seen consumer caution grow, as industry data shows mortgage approvals and demand for borrowing declining. The rising cost of living coupled with already stretched mortgage affordability is expected to continue to weigh on activity levels. With tax rises and spending cuts expected in the Autumn Statement, economic headwinds point to a much slower period for house prices.
"While certain longer-term, structural market factors which support higher house prices – like the shortage of available properties for sale – are likely to remain, how significantly prices might ultimately adjust will also be determined by the performance of the labour market.
"Currently joblessness remains historically low, but with growing expectations of the UK entering a recession, unemployment is expected to rise. Whilst it may not spike to the same extent as seen in previous downturns, history tells us that how this picture develops in the coming months will be a key determinant of house price performance into next year and beyond."
Nathan Emerson, Chief Executive of Propertymark, said: "The latest Halifax House Price Index continues to show a fall away in house prices which, alongside additional help from the new higher Stamp Duty threshold, will now see the purchasing power of first-time and other homebuyers improved.
"There are also more homes for sale coming to the market which is providing buyers with a greater choice. This will therefore mean they can be more level-headed with the offers they're putting forward which will naturally see a softening in prices being achieved over the next few months.