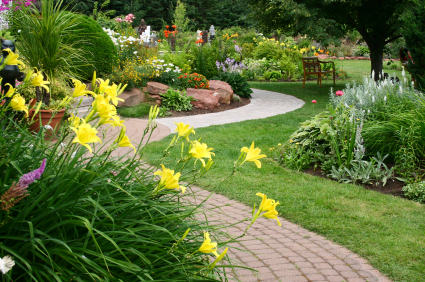 New research has revealed that the ongoing heatwave and arguably the best summer in decades is prompting British homeowners to invest in their gardens and outdoor spaces as the heatwave continues.
According to a survey of 1,009 UK adults carried out by lighting store, LED Hut, Brits are spending an average of £389 refreshing their gardens with top items including outdoor furniture (63%) and BBQs (59%).
The survey revealed that children's play equipment such as trampolines and climbing frames took the third spot for 55% of Brits. Decorative garden accessories including lighting, cushions and decorations took fourth place on the list for 47% of Brits, with plants and lawns completing the top five (41%).
When questioned on their motives for sprucing up their outdoor spaces, 54% of British homeowners revealed that they wanted to impress friends and family members.
39% of homeowners surveyed said they were updating their outdoor space in a bid to add value to their home, while 33% said their garden refresh was to keep up with homestyle trends.
Paul Garner, ecommerce & marketing director at LED Hut commented: "It's fantastic to see so many Britons are making the most of their outdoor spaces and are planning to refresh them to enjoy them with their friends and family. Looking at homeowner's garden shopping list, it's surprising to see those items which make a garden a green space, such as lawns and plants are only fifth on the list."
Unlike in more recent years, this year we have experienced endless days of sunshine and long, balmy evenings which have allowed Britons to spend more time their garden making the most of the outdoors and entertaining guests."
The research found that Nottingham homeowners are the biggest garden spenders (£565) in comparison to savvy Sheffield savers who spend the least on garden renovations (£213).