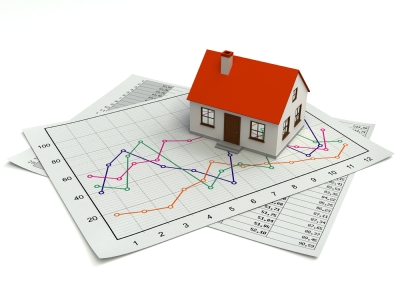 UK residential transactions in April 2021 have increased 197.8% year on year, according to the latest data released by HMRC. However, they caution that a substantial amount of this difference is due to significant negative impacts from the pandemic captured within April 2020 statistics.
Nevertheless, it was a busy April as provisional non-seasonally adjusted estimates for UK residential transactions during the month hit 111,260 - the highest total in April since 2007 when transactions were 126,450.
When seasonally adjusted, the figure was 117,860, a 179.5% rise against April 2020 but 35.7% lower than March 2021.
Simon Furnell, Chief Operating Officer at Masthaven Bank, comments: "Today's figures demonstrate just how far the UK has come in its fight against the coronavirus and how well the property industry has adapted to what is probably the biggest operational challenge it has ever faced. At this point last year, activity in the housing market was almost totally suspended and the whole of the UK was in lockdown. Since then, a combination of government support and industry innovation has allowed the property market to flourish, even through the restrictions imposed by the pandemic.
"Despite this, it's important to recognise that this government support won't last forever. When initiatives such as the Stamp Duty tax holiday and the furlough scheme come to an end later this year, it's vital that borrowers aren't left in the lurch. With the end of many pandemic restrictions in sight, lenders must now turn their attention to dealing with the challenges of post-pandemic recovery. Specialist lenders, in particular, will have a key role to play, ensuring that customers who have been affected financially by the last year are still able to access the advice and products which are suitable for them."
Dave Harris, CEO, more2life, comments: "The announcement of the extension of stamp duty land tax holiday undoubtedly added fuel to the fire that had started to cool due to the prospect of these fees being back on the table imminently. At the same time, the continued success of the UK's vaccine rollout and the partial reopening of non-essential retail and hospitality will have also boosted consumer confidence and encouraged many buyers to push on with their purchases.
"Some of these transactions have involved older homeowners, with the Stamp Duty break prompting a growing number of over-55s to use equity release to fund a house purchase. At more2life, we have seen the proportion of over-55s using equity release to fund property purchases treble from 5% to 15% in recent months – many benefitting from historically low rates and the option to make interest and capital repayments.
"While the concept of using equity release for house purchase is a fairly simple one, there is an added layer of complexity to the entire transaction which means that it can take longer – especially at a time like this. Advisers need to manage client expectations and work with providers to ensure that information is provided as quickly as possible so they can get as many cases over the line as possible ahead of the June and September deadlines."
Tahir Farooqui, CEO of Canopy, commented: "Housing demand is beginning to cool off, but property prices remain eye-wateringly high. First-time buyers may now benefit from less competition in the market, but many will be at risk of missing the boat for stamp duty exemptions on higher-priced properties. The Government's 95% deposit scheme will help some hopeful buyers raise a deposit for their first home, but others will be blocked out entirely by a lack of affordable and accessible mortgages.
"Switching from being a renter to a homeowner should not be such a difficult jump, but too many first-time buyers are failing affordability checks and struggling to secure a home loan. For Generation Rent to become Generation Buy, renters need to be supported at the very beginning of their journey, rather than at the end. More people should be encouraged to make their rental payments count towards their credit rating, getting renters equipped to buy from the get-go and avoiding disappointment when the time comes to buy."