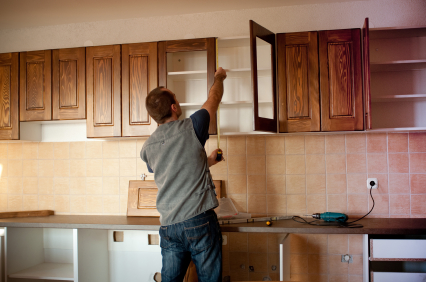 2021 has been one of the busiest years on record for the UK property market. And naturally, beyond the aspiration of owning our own property, we also like to make our house a home and put our own personal stamp on it.
GetAgent.co.uk has revealed the New Year's resolutions homebuyers are setting for their homes and the improvements they're planning to spend thousands on in the process.
According to the research, 69% of homebuyers to have purchased a property in the last six months have plans to improve their property, with 52% planning minor aesthetic improvements while 17% are going the whole hog with major changes such as an extension.
In terms of the areas of the home we're looking to improve the most, the kitchen ranks top with the garden and bedrooms also an important area of focus.
Our bathrooms, living rooms and external spaces follow are the next most likely areas for a home improvement makeover.
A fresh lick of paint is the most common task on the to-do list, with new flooring, landscaping the garden, new furniture and new appliances also the most common improvements being made.
But how much are we willing to spend?
For most of us (33%), a budget of £500 to £1,000 is as much as we're planning to spend although many homebuyers have slightly more ambitious budgets of up to £5,000. But for 11%, a huge budget of £20,000 or more is required to ensure our homes are just right for the years ahead.
Colby Short, Founder and CEO of GetAgent.co.uk, commented: "Home improvements are part and parcel of homeownership and January is often the time we sit down and think about what changes we want to make to our home. Whether you're painting the bedroom or adding an extension, the key to success is planning and determination to follow through with those plans.
"There will always be some unexpected costs so budgeting a little extra is advised but at the very least you should get a full view of costs and times before undertaking any project to avoid months on end of living in a half-finished house.
"It's also important to note that the cost of materials has climbed substantially while the availability of tradespeople has dwindled due to high demand. So you might not be able to get your home improvements sorted as soon as you planned or for the cost you originally expected."