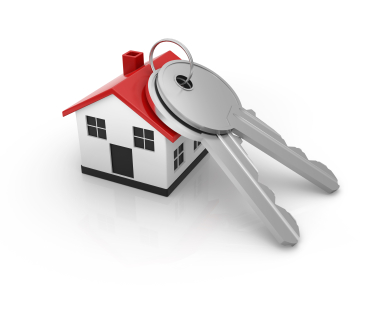 20% of UK Homebuyers looking to complete within the next two years have indicated that they are now considering a cheaper property, with 36% postponing plans as the market remains unsettled.
Research from Bloomberg Intelligence highlights a market where homebuyers are having to make sacrifices.
Homebuyers in the UK are adjusting to the highest interest rates since at least 2010 by showing significant flexibility, either by considering cheaper homes or making sacrifices to afford elevated mortgage rates, suggesting there's a surprising amount of resilience in the market. Crucially for homebuilders Barratt, Persimmon, Taylor Wimpey, Bellway and Berkeley, 64% said purchases are still a top priority.
Findings from the research show the rapid increase in mortgage rates has spooked prospective homebuyers, with 36% of respondents opting to postpone or pause plans to buy a home. Still, this compares with 44% after the 2022 mini-budget, implying more resilience vs. October, especially as this group is also looking to buy relatively sooner.
Though 50% (56% in October) of that group intend to purchase a house in 1-2 years (BI's survey only includes those looking to complete within the next two years), a further 28% (27%) want to go execute on a deal in 7-12 months, with 17% (12%) preferring 4-6 months. Only 32% of buyers with unchanged schedules aim to complete in the next six months (only 25% in London).
In contrast, 35% of buyers (44% in London) have accelerated their plans (31% in 4Q), of whom 44% plan to buy in the next six months (55% in London).
Home buyers who are pausing or delaying their homebuying plans cited elevated mortgage rates (30%) or the high cost of living (22%) as the most pertinent issues. Some buyers delayed their buying plans (16%) while waiting for house prices to decline, with a smaller group (14%) also worried about the economic outlook.
This sentiment was also mirrored by Londoners, who were slightly keener to wait for house prices to fall.
Personal circumstances were the single-most-important reason for buying sooner -- mentioned by 29% of respondents (21% in London) -- followed by a fear of house prices rising even more (26%), especially in London (33%). This was followed by buyers' desires to lock in lower mortgage rates (18%).
Worries about house prices rising, even more, were the third-most cited reason for any shift in plans. Further findings from the research show that a 25% deposit is most popular amongst survey participants, for both first-time buyers and owners.
Iwona Hovenko, real estate analyst at Bloomberg Intelligence, commented: "Our findings may indicate determined buyers may be slowly getting used to higher rates. Though rising mortgage rates might prevent or delay house purchases for about 27% of the survey participants, this is an improvement vs. 30% in October. Another 16% claimed rates won't derail their plans – also better than the 11% previously.
"Respondents also continue to show significant flexibility, which may support sales. As many as 20% of homebuyers would consider a cheaper property, similar to Bloomberg Intelligence's previous survey in October.
"Other top choices, such as extending mortgage terms (15%) and making other savings (15%) suggest buyers are keen to make their next move on the housing ladder quickly. Londoners seem more likely vs. rest of the UK to extend their mortgage terms, but less keen to save elsewhere."