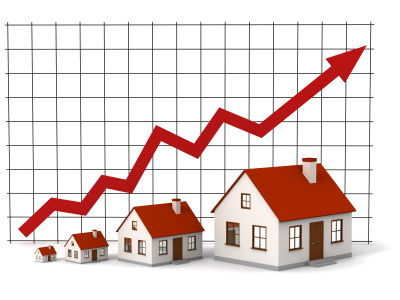 The average UK rental price has hit another all-time high, increasing by a further 1.1% from last month with every UK region seeing a month-on-month increase, according to the latest data released by Homelet.
Figures released by HomeLet show that following the 1.1% rise the average UK rental price now stands at £1,243 PCM.?When excluding London, average rents are £1,037 - a rise of 1%.
Records were also broken in Scotland during the month as average rents hit £973 PCM
And in what is typically the UK's cheapest rental area, the North-East, Homelet data shows that there was a rise of 1.8% from last month - bringing the average rent to £636 PCM.
Andy Halstead,?HomeLet?& Let Alliance Chief Executive Officer,?comments:?"July's average rental price has now hit an astonishing £1,243, the highest average yet. This all-time high paired with every region of the UK seeing a month-on-month price rise is a concern for both tenants and landlords.
"We're edging closer and closer to a situation in which a large portion of potential tenants are simply unable to live, which is a dangerous situation for the market to be in.
"It is worth saying that extreme rental prices do not equate to all-time high margins for landlords either!
"Landlords being unable to rely on rental income is a terrible scenario. Investing in rent guarantee insurance is becoming the only way for landlords to properly protect themselves during this time, and we highly recommend it.
"The North-East has been out of kilter with the rest of the UK in recent months with few price rises. However, July 2023 has seen even the North-East rise 1.8% to £636 PCM. The nationwide skyrocket in rent and mortgage increases is proof that no one is winning, when will it be put to a stop?
"At the other end of the country, London's average rental price towering above £2,000 PCM appears to now be the norm, a milestone that was only breached for the first time less than a year ago. Now hitting £2,109 PCM, London's crazy rental market is mirroring the UK as a whole and shows no sign of slowing down."