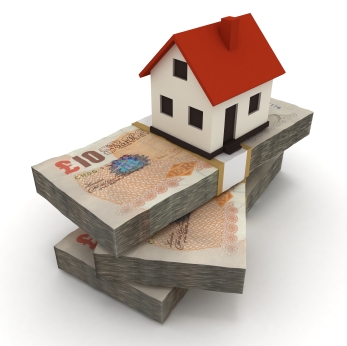 Homeowners upgrading their property to meet new build standards are underestimating the costs involved, according to new research from the Home Builders Federation.
"Homebuyers retrofitting an older property often incur tremendous upgrade costs and disruption to their family life, not forgetting unexpected bills putting right horrible hidden histories uncovered along the way"
HBF has calculated that the cost of bringing a three-bedroom semi-detached home up to the standard of a new abode would total £73,271.80. However, according to research in a new report- Get on with Living, 71% of the population expect to need no more than £30,000 to upgrade their home and almost a quarter anticipate spending between £10,000 and £20,000.
HBF said that typical works to the average three-bed semi-detached property would cost £61,489.30. If adding exterior rendering and guttering this would rise to the £73,271.80 quoted.
In the report, the upgrade cost estimates are broken down as follows:
Kitchen £10,550
Bathroom £5,000
Central heating £6,000
Rewiring £6,225
Plastering £9,250
Flooring £2,264.30
Insulation £1,950
Windows and doors £12,000
Roofing £5,500
Guttering £900
Rendering £10,882.50
Decorating £2,750
HBF's Watt a Save report, published last week, revealed that only 4% of older homes achieve an Energy Performance Certificate rating of A or B, against 85% of new homes. According to a survey, 53% of respondents would be encouraged to buy a new build home because of the lower utility bills and running costs the increased energy efficiency would bring them. And 41% would be interested in buying new due to low maintenance.
HBF also said that loft and cavity wall insulation was a priority for "many home buyers".
Get on with Living launched at the start of New Homes Week, an annual campaign to raise awareness of the benefits of new build homes and share guidance to help potential home buyers.
Neil Jefferson, HBF's managing director, said: "This report helps to uncover the hidden savings new builds offer as a result of investment in research and more environmentally friendly building materials. This, coupled with home builders' commitments to support the government's net zero ambitions, means that new build homes have superior energy efficiency performance and offer buyers significant value for money."
"In the face of mounting pressures on households, there's much to be said for value new builds offer and the energy bill savings energy efficient homes deliver."