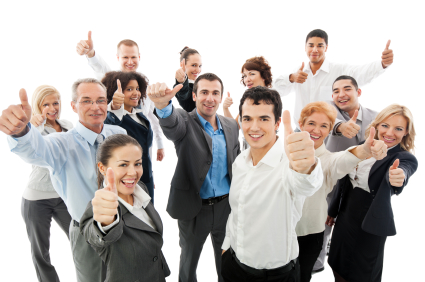 A new survey has revealed that, due to the spiralling costs associated with getting onto the property ladder, homeownership feels increasingly out of reach for the vast majority of British consumers.
According to the latest ING International Survey, 79% of Brits agree it is increasingly difficult for first-time buyers to get a foot on the property ladder, yet 71% agree that it is better to own than to rent from a financial perspective.
While 43% expect house prices to increase further in the coming year and 58% say the housing market in their country is on the 'wrong track', 82% of consumers who have never owned a house say they are prioritising at least one other goal, such as raising a family, paying off education debt, living in a convenient location or funding hobbies or travelling, over saving for a house.
The findings reflect the impact of wider economic pressures. With house prices outstripping average wages, most consumers consider the market to be unaffordable, even as interest rates remain at, or near, record lows.
Longer wait
Buying a house remains an important life goal for most people. Of those currently renting and who have never owned a house, just 8% say they never want to. But high prices (80%), concerns about shouldering a heavy debt burden (71%) and worries that interest rates could change over the life of the loan (58%) are seen as significant deterrents, and consumers feel they need more time to save.
Of those who rent and have never owned, 39% say they don't expect to be able to buy. Those who do expect to own a house in the future appear to accept this will likely come later in life. A quarter (28%) of 25-34-year olds anticipate having to wait until they are older than 35 before buying. Just 9% of non-owners anticipate buying before the age of 30.
Jessica Exton, Behavioural Scientist, ING, said: "Lots of us want to own our own home one day. Not only because it's considered to be a smart financial decision, but because homeownership is an emotional and personal goal. But houses are expensive, and many perceive them as only becoming more so. Some are consequently taking longer to save their deposit and buying later in life. Given these extended timeframes, it's not necessarily surprising that many are finding additional reasons to spend and save in the shorter term. Funding travel today, while planning to buy a home soon, for example."
Wrong Track
For the third year running, the percentage of Brits who say the housing market in their country is heading in the wrong direction has increased. This year, 58% say their country is on the 'wrong track' when it comes to housing, compared to 50% in 2017. Just 25% say the market is on the right track. This result has been driven by concerns about accessibility.
A lack of affordable housing both locally (82%) and compared to other countries (48%), as well as regulation to help first-time buyers access the market (26%), were the most commonly cited reasons. Those who believe their country is on the 'right track' focused on financial returns, pointing to the fact that the market provides many investment opportunities (28%), and a good return (52%), as well as being affordable for most people (35%).
Julien Manceaux, Senior Economist, ING, said: "Consumers are reactive to changes in housing costs. Since 2014, the European Central Bank's quantitative easing policy had a direct impact on national housing markets. It sent interest rates on mortgages to unprecedented lows. The drops between 2014 and the time of our survey are above 1 percentage point in most countries.
"This increased the borrowing capacity of many potential buyers and thereby improved market affordability. And we now see that slightly fewer people agree that for first-home buyers it is increasingly difficult to buy, especially in those countries where interest rates dropped the most. Potential interest rate changes are a commonly cited ownership deterrent and this change appears to have impacted survey responses. Eurozone citizens seem to feel ECB's policies in their lives after all."