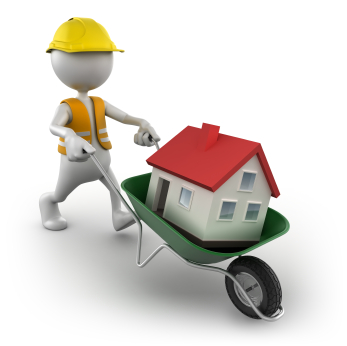 Building work began on 45,692 new homes through government-run programmes in the year to April, the highest figure for nine years according to Homes England.
Figures from the body tasked with delivering the government's new homes programmes show that 40,289 homes were completed over this time.
Of the total number of housing starts, 30,563 or 67 per cent were for affordable homes.
The statistics exclude Help to Buy and homes built in the greater London area which are reported elsewhere, but they do include homes built for the purpose of shared ownership, rent to buy and affordable rented schemes.
Homes England says the figures represent the highest number of new housing starts for nine years and the highest level of affordable home starts for five years.
Looking back to the previous high nine years ago, housing starts dropped back from a total of 47,501 in the year to April 2010 down to a low of just 15,338 in the year to April 2012 before slowing climbing back up to today's figure.
MPs on the Communities and Local Government committee are currently looking in depth at the government's housebuilding targets and a debate in Parliament last week highlighted a number of the issues holding back the creation of new homes.
Conservative MP Anne Marie Morris called for a new definition of "affordable homes" based on average wages in a particular area.
Labour MP Siobhain McDonagh called for the government to reclaim areas of the greenbelt that had been wrongly designated and were really just scruffy ex-industrial sites.
Meanwhile data from Halifax yesterday revealed that just 8 per cent of towns it looked at across Britain were affordable for key workers like nurses, teachers and police officers, down from 24 per cent in 2014.
Homes England chief executive Nick Walkley says: "At a time where the average house costs around eight times the average income, these are positive signs that the delivery of homes, and particularly affordable homes, is on the up.
"However, there is still a huge amount of work to do to make sure this trend continues.
"We are just getting started and need the sector to join us in our mission to make sure we continue to deliver homes across the country for the people who need them the most."