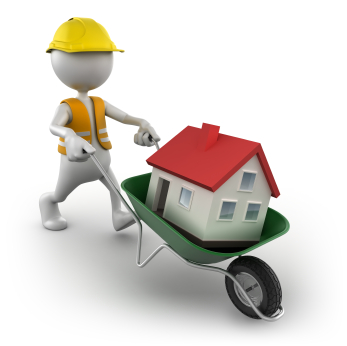 Homes England has set out the case to build more homes across the country to boost the 178,000 houses built last year in a bid to hit the government's target of 300,000 new homes a year.
"The country is facing a significant backlog following years of not building enough homes," says the government's housing and regeneration agency in a paper published today.
It adds: "Housebuilding peaked in 1968 when 352,540 new homes were completed.
"Since then, the population of England has increased by 10.7 million people [to 56.5 million people in 2021], however the number of new homes being built per year has significantly decreased."
"In recent years, the vast majority of new homes have been built by private developers, with a much lower proportion being built by local authorities than was previously the case."
The body points out that the cost of a home is increasing more quickly than earnings.
In 2002, the median salary in England was £20,739 and the median house price was £102,000, it says. This equated to an affordability ratio of 4.92.
However, last year the median salary was £33,208 and the median house price was £275,000, pushing the affordability ratio to 8.28.
The agency adds that more adults are living with their parents for longer.
It says that since 2002 the number of young adults aged 24 to 30 living with their parents has risen by 1 million to 3.4 million.
The body also points out that in 2021/22 there were 3.5 million homes in England, including 12% of households with dependent children, were in 'non-decent' condition.
It defines 'non-decent' homes as those that do not provide a reasonable degree of thermal comfort, are not in a reasonable state of repair, or do not have reasonably modern facilities and services.
The agency says: "All types of areas across England need new homes, to help local people stay in the areas where they want to live, as well as provide for people moving to an area.
"Urban areas are under the greatest pressure for new homes as they are where a large number of jobs and services are located.
"However, rural areas also need new homes to ensure there are enough people to support the services in small villages and towns."
The government maintains its 300,000 new homes target, but told local authorities this goal was advisory rather than mandatory, following the threat of a Conservative backbench revolt over planning reform last November.
This summer, Prime Minister Rishi Sunak said he would not allow building on the country's green belt to provide new housing.
Last month, Labour leader Keir Starmer pledged to build 1.5 million homes over five years if the party was returned to government, which includes green belt construction.