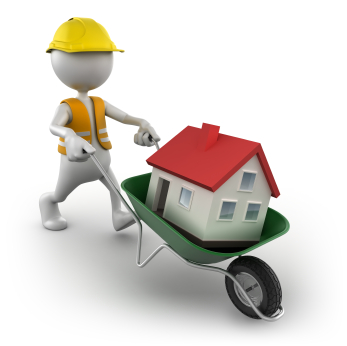 Housebuilding starts are set to rise 20.9% this year before rising a further 9% in 2022, according to predictions made by the Construction Products Association's construction industry summer forecast.
This is despite the government's planned ending of the stamp duty holiday at the end of September and changes to the Help to Buy scheme, the organisation said. It added that the forecasts were supported by housebuilders' continuing reports of strong housing demand and house price inflation.
CPA said: "The outlook is particularly strong for houses outside major cities, owing to shifts in working patterns, and is likely to remain so for the next six to nine months at least according to housebuilders."
Meanwhile, private housing output in 2021 is predicted to rise 16% to £35.5 billion against 2020 and increase 8% to £38.4 billion in 2022. This is above the pre-pandemic output of £38.1 billion in 2019.
But, commenting on the CPA's latest forecast, its economics director Noble Francis highlighted ongoing material shortages and corresponding price increases, which remained a "key constraint" as well as the availability of skilled labour.
He said: "The sharp recovery for both UK construction and also in places such as the US, has led to sharp cost increases and extended lead times for some key products such as paints and varnishes, timber, roofing materials, copper and steel."
This situation was of particular concern to SMEs, Francis noted. "Whilst larger contractors and housebuilders have greater certainty in their pipelines of work and are better able to plan and purchase in advance, SMEs often purchase what they need on the day at builders merchants. This makes them subject to greater issues if supply is limited or costs have risen significantly, particularly for firms working on fixed-price contracts."