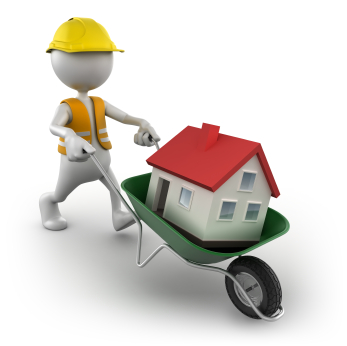 The housing secretary Robert Jenrick has confirmed further details about the New Homes Ombudsman which it has promised to establish to protect buyers from "shoddy work" by developers.
Following a consultation, the government has promised to bring in legislation to set up the new independent ombudsman, which will have statutory powers, "as soon as possible".
The rules mean that rogue builders will have to compensate home-owners for poor quality work.
Rogue developers could be banned from operating or forced to fix badly-built homes, the government says.
It insists the new body will bring an end to long and costly court cases for home-owners trying to resolve issues with their properties.
House builders selling homes through Help to Buy will have to meet higher standards and "put quality first", according to the government.
Jenrick says: "It's completely unacceptable that so many people struggle to get answers when they find issues with their dream new home.
"That's why the Ombudsman will stop rogue developers getting away with shoddy building work and raise the game of housebuilders across the sector.
"Homebuyers will be able to access help when they need it, so disputes can be resolved faster and people can get the compensation they deserve."