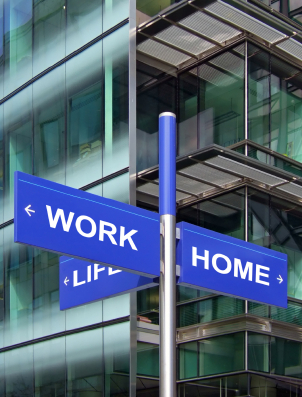 A new study has revealed that longer, but less frequent, commutes are looking more attractive due to the surge in home and hybrid working adopted during the Covid-19 pandemic.
According to research by financial comparison website, NerdWallet, thanks to remote and hybrid working, 29% of Britons open to commuting further are prepared to travel up t
o 45 minutes longer to live in their ideal home or location.
As well as offering an opportunity for a change of pace among existing homeowners, a longer commute for a more accessible house price range could be attractive for those aged 25 to 45 years old who are most likely to be first-time buyers. 34% of those questioned in that age bracket said they would be willing to make such an adjustment.
Richard Eagling, Senior Personal Finance Expert at NerdWallet, comments: "Before the pandemic, most of us saw it as an advantage to live close to work. This was largely down to the shorter commute time and reduced travel expenses. However, the rise of remote and hybrid working seems to have flipped that on its head.
"Because people are spending less time in the office there seems to be a movement towards longer commutes, especially if it means affording a first home or living in a better area."
Before the pandemic, the average commute to and from work came to 59 minutes total. The results of NerdWallet's survey suggest this could rise to 2 hours 29 minutes for a significant number of Britain's workers.
Eagling concludes: "This widening of the commuter belt opens up new possibilities for today's home buyers and renters. It also has the potential to create new commuter hotspots, invigorating those locations in the process. Property developers may see this as an opportunity to invest in areas that might have previously seemed out of bounds."