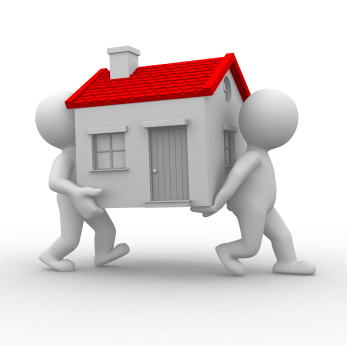 A common problem among renters is the balancing act of building up your belongings to move into your first home without enduring months, or even years, of clutter in pre-furnished properties.
Furnished flats are commonplace among rental properties. Convenient, but leave very little space to start collecting furniture for a first home.
To support those looking to make the move to somewhere bigger this year, experts at self-storage and removal company, Space Station, have shared their advice for building your belongings without overcrowding your living space.
1. Go unfurnished or part furnished where possible
A lot of flats come with the option of being furnished or unfurnished. It may sound obvious but choosing an unfurnished flat is best practice if your long-term goal is to compile a collection of your own homely belongings to take with you when you move. Any furniture already in place in a furnished flat will only take up space you could be using for your own.
2. Invest in storage space
If you're in a furnished property and want to get ahead on buying larger items, like sofas or dining furniture, it may be worth investing in some self-storage space. There are plenty of options in terms of size and cost so it doesn't have to be expensive - you can use online tools like our storage space calculator to work out exactly what you need based on what furniture you have, too.
3. Scale down where possible
Being limited on living space isn't necessarily a bad thing, it just encourages you to be smarter when planning the layout of your home and you can save space with the basic furniture you buy. While the long-term plans might be to have a dreamy king-size bed or a cosy corner sofa, scaling down to a double bed or a two-seater sofa in the short term will save valuable floor space if you're limited.
4. Utilise storage within furniture
No matter where you live, household items such as beds and sofas are at the top of the list when it comes to accumulating homely belongings. These can also double up to be used for storage. An ottoman storage bed or a sofa set with a foot pouffe container are stylish storage options perfect for storing clothes, bedding and extra cushions.
5. Display stylish décor on ladder shelves
Shelving is often the key to increasing storage in a property, whilst also providing your home with some eye-catching decor. A ladder shelf not only helps make your living space look the part but will also allow you to display multiple items without invading floor space too much.
6. Keep your belongings tidy with hooks and rails
Another way to maximise space you may already have is to install temporary hooks or hanging rails within your cupboards or on the inside of doors. These are cheap, easy to use and will enable you to almost double what you can store in places like kitchen units, such as a spice rack or pots and pans, and hang items such as dressing gowns and towels in your bathroom. If your flat is rented, they also avoid leaving holes and marks on the walls that may risk your deposit.
7. Create your own built-in storage to divide living zones
This is easier and cheaper than you might think to implement. Small apartments and studio properties are usually very open plan, so it can therefore be beneficial to install storage units that can double up as room dividers. Not only does this offer a practical storage solution, but it can also create an interesting focal point in the space. If you're in a studio flat, use furniture to divide your living and storage space for example, or add a unit around your TV in the living room to create a focal point, as well as extra storage.
Vlatka Lake, marketing manager at Space Station, commented: "It's no secret that the main challenge people face when they move into a small apartment or studio flat is the very modest amount of space, which can sometimes be barely enough to furnish your home without it feeling congested.
"Many people living in flats sacrifice space and comfort for convenience in the short term, perhaps to focus on work and their careers, but that shouldn't mean they can't build up their furniture collection over time. These tips from our experts provide quick and easy ways to maintain a comfortable living space, whilst still enjoying the excitement that comes with the build-up to getting your first home."