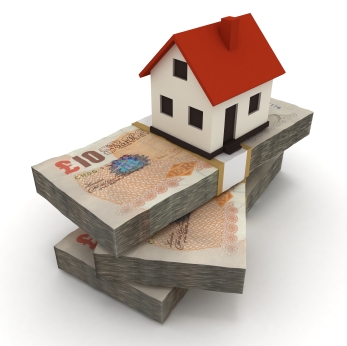 Research has revealed that for 26% of first-time buyers, raising a deposit remains the biggest obstacle to overcome when trying to buy their first home.
Little wonder then that the latest First Time Buyer Index from specialist bank, Aldermore, has found that 23% of prospective first-time buyers plan on using the 'Bank of Mum and Dad' to help fund their deposit.
But it's not as simple as just handing over a large chunk of money, so how exactly are parents helping their children get on the housing ladder?
For those planning on receiving support, the following are the top ways parents will be assisting to fund their child's deposit:
How will your parents/family assist you to fund your deposit?
They will use their cash savings - 54%
They will release equity in their property - 24%
They will move and downsize - 19%
They will re-mortgage their property - 17%
They will take a cash lump sum from their pensions - 6%
They will sell their second property - 4%
The latest Index also found that, as well as difficulties finding an affordable property (25%). Therefore, it is no surprise that more prospective first-time buyers than ever are turning to their family in order to support their dream.
Aside from looking for financial support from their family, more than one in five (23%) aspiring first time buyers are currently living with their parents in order to help save for a deposit, and this amount has not changed in two years. In 2017, prospective first-time buyers living at home were costing their parents an average of £4,996 a year for food and drink, petrol and utility bills.
Damian Thompson, Director of Mortgages, Aldermore said: "Young people have had a stark fall in home ownership the past two decades, and with a challenging environment of high house prices, shortage of suitable homes, and weak wage growth this trend will likely not change any time soon. A typical new buyer now needs 18 years to save for a deposit, a striking rise from three years in the mid-90s4, meaning the need for the Bank of Mum and Dad to provide support has increasingly become a necessity, rather than just a helping hand.
Dipping into cash savings has become common for parents to help their children, but almost half are looking at more substantial measures. For those looking to free up housing wealth, seeking financial advice on what options best suit individual circumstances is crucial. There has been an expansion in product offerings in recent years that provide alternatives to moving house and downsizing."