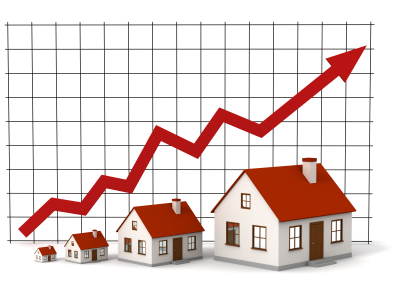 During the pandemic, two of the most persistent trends seen across the whole property market have been escalating house prices and a desire for larger homes.
According to estate agent comparison site, GetAgent.co.uk, these can both be achieved in one go, without moving home.
The firm's research shows that the average house covers 785 square feet, but by converting your garage space into a livable area, you can boost your property potential by a further 128 square feet on average. Converting the loft or attic can bring even more space, boosting the average home by an additional 290 sq ft. Tackle both and you can increase the size of your home by 53% or 418 sq ft.
But is it worth it in the long-run in terms of adding value?
Based on current property values per square foot, the value of wasted garage space in the average UK home equates to £41,009, climbing to a huge £92,911 for unused attics full of dusty boxes and old Christmas decorations.
GetAgent's research shows that the average cost of converting a garage into a liveable space comes in at £10,500 and so doing so would add an additional £30,509 in property value profit.
Of course, a loft conversion is a more sizable project and a conversion would set you back almost three times the cost of a garage conversion at £29,000. However, with a loft conversion adding far more value in the long-run, committing to a conversion would still add an additional £63,911 once costs were accounted for.
Adding both would boost the value of your home by £94,000 once the cost of converting each area has been recouped.
Additional space in London is a particularly hot commodity and so it's no surprise that this added value is higher in the capital. A garage conversion could boost your property profits by more than £70,000, while a loft conversion would still bring an additional £154,000 after the cost of the work was accounted for. A total boost of £225,000.
Even in the North East where this added value is at its lowest, homeowners would see an additional £36,000 in property value profits for a garage and loft conversion once the cost of each conversion had been accounted for.
Colby Short, Founder and CEO of GetAgent.co.uk, commented: "It's no secret that more space can boost the value of your home but it can be tricky to know where to start and what will actually add value once the cost of a particular home improvement is covered.
"The garage or the loft can be a good place to start as they present the chance to actually add realistic living spaces to your home. This is the sort of addition that will boost value in the eyes of a buyer, whether it be as a space for a home office, gym, additional bedroom or simply an area to escape from the family for a little while.
"In contrast, sticking a desk in the cupboard under the stairs and calling it a home office is unlikely to have the same impact."