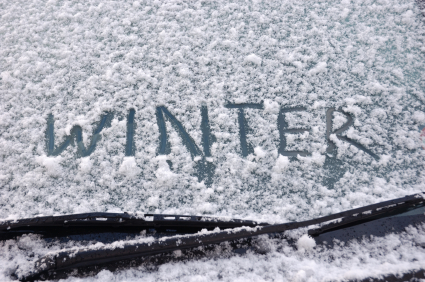 For the vast majority of us, the winter period is a steady, cosy wind-down towards Christmas Day and the start of a new year. Yet despite the weather becoming increasingly colder, the property market remains hot, with estate agents and property portals still recording lots of enquiries and highlighting the healthy demand amongst potential buyers.
Propertymark looks at the ways in which sellers can benefit from a winter market and how to maximise their chances of a sale during the winter period.
There are lots of benefits when selling your house in the winter due to buyers having more time to search around, fewer properties on the market to compete with and professionals in the house buying and selling chain having more time to prioritise a sale.
To give a property an extra edge above others on the market, here are some quick and easy ways to go from dreary to cheery.
Keep it cosy
Potential buyers will be walking inside from the dull and cold, so brightening and warming up a home can make it much more inviting. Sellers can:
· Invest in extra lighting and maximise the natural light coming into the property. LED candles are a safe way to add extra cosiness.
· Make sure the heating has been put on to warm up the house and make it more comfortable for viewings.
· Add extra décor such as cosy cushions, blankets, candles, throws and even festive lighting and decorations such as garlands to give the property a homey, comfortable feel.
· Use unlit scented candles and reed diffusers to give a property a nice aroma.
Make a good first impression
The first thing potential buyers will see is the outside of the property and due to COVID-19, outdoor spaces are more sought after than ever. It's important to make sure that the front and rear of the property is well-maintained and looks appealing to an outsider. To do this, sellers can:
· Clear up any leaves, dead debris, and snow - you should also consider weeding, cutting back bushes and trees and planting new plants.
· Upgrade or fix any lighting leading from the start of the property to the doorway as a well-lit property will make it stand out.
· Clean the windows, fascia's, trims, and porches as it can make a property look crisp and clean.
Liana Loporto-Browne, NAEA Propertymark's President, comments: "Winter months can make even the best of properties feel tired or dark. With the help of a professional agent and by following some good tips, it can be easy to effectively transform your home into a cosy space that others can see themselves settling in.
"Winter isn't a bad time to sell a property, it's actually quite the opposite. With more enquiries and fewer properties on the market, estate agents can often give a seller a quick turnaround and find a perfect buyer more easily."