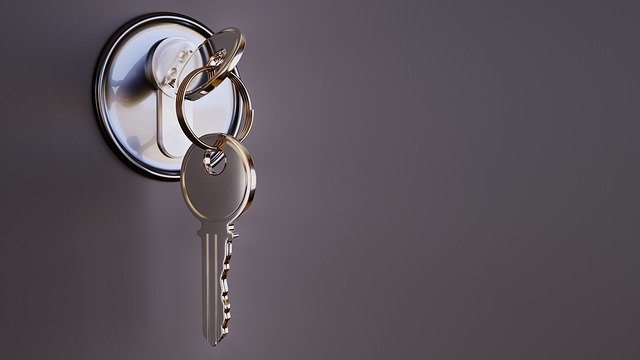 Traditionally, spring is the busiest time of the year for the UK property market. And with thousands flooding the market, spurred on to move by the effects of lockdown and various government incentives, this could be one of the most competitive ones in a while.
To ensure your home stands out in a crowded market, the publication Property Reporter have compiled some top tips to help you get on your way to a successful spring sale.
Making a good first impression
This can be make or break. If a potential purchaser is put off before entering the front door then it's over before it has begun. Take a look at the outside of your home as a stranger might see it. For a small sum or some time and energy, you could secure a sale.
The Front Door and Porch
The front door and porch are the gateway to your home and often the first thing a potential buyer will see up close, touch or walk through. Making sure that there are no old shoes or bikes cluttering up the porch, stripping any peeling paint and giving the door a fresh lick of paint as well as making sure it doesn't stick, are the first jobs on the list when it comes to selling your properties potential to those coming to view.
Outside spaces
Gardens and patios can seem a bit dull at this time of year, but you can still make the most of what space you have with a general tidy up and simple repairs. Plant up containers of late winter or early spring flowers and make the most of the view by cleaning the windows inside and out. A few bird feeders will attract wildlife and create a lovely outside picture.
It's also worth giving any garden furniture a once-over to get it looking its best. Don't be afraid to get the pressure washer out. Giving your garden furniture a wash with the hose could be just what it needs to get it looking tip-top for spring. If you don't fancy getting your furniture wet, a simple wipe down will do the job and keep it looking clean.
Make sure your roof doesn't have any leaks, the walls are showing no cracks and touch up any loose grouting.
Driveway and Garage
The driveway and garage can be big, time-consuming jobs, so leaving these till last can help better manage your time when getting your house in order.
These external features are more of a bonus rather than a necessity and many buyers will view them with varying degrees of importance. Knowing they have the space for a car or additional storage is more important than the state of those areas, as they will no doubt be making changes themselves anyway.
Interior Rooms, Walls and Ceilings
Despite the exterior being the first thing a buyer will see, the interior needs extra attention, so be obsessive about this.
Jobs such as making sure the house is de-cluttered, filling any holes in the walls, stripping, repainting in neutral colours and having a general good deep clean takes president over any other aspect of a property when it comes to prioritising ahead of the influx of potential buyers.
Prospective buyers want to see clean lines and uncluttered work surfaces that create a feeling of space. The cleaner your house is the easier it is to sell.
Windows - The quality and appearance of windows can play a big role in showcasing your home so making sure there are no cracks, they have all been well cleaned and that the window sills have had any peeling paint removed and a fresh coat applied can be a large influence in how buyers view your property.
Animals – People's pets are much loved by the owner but very often just the owner and not necessarily the person that is going to buy the house. Pets also can have quite a strong odour, not to mention the litter trays, food bowls and clutter that goes with having an animal in the house. Try to keep pet evidence to a minimum.
Odour – It may seem trivial but the aroma of your house is really very important when you are selling. A simple diffuser discretely hidden in the lobby could do the trick. Some people proffer the advice of coffee and home baked bread but be realistic. It could take a few weeks to sell your home and you cannot be there ready to turn on the bread maker at the drop of a hat.
Temperature – Heating houses is an expensive business. However, taking a client into a house that has sat empty for the weekend without the heating on is going to put them off instantly – keep your house ticking over at a pleasant 15° C – it will stop your pipes bursting and mean prospective buyers don't shiver during the viewing.
Space - When you have a small room every inch of space counts. We probably all have more gadgets than we need or use, so put them away out of sight and surfaces clutter-free. Make the most of drawer or cupboard space, and install space-saving ideas like tilt-out bins. Simple shelves and racks can also address the storage issue.
Brief your agent – The more they are prepared to answer questions about your house the easier it will be to sell it and allay any fears that prospective buyers may have. Ensure they know as much as possible about your home including how any gadgetry works. There's nothing more off-putting than entry systems, drop down cinemas and fancy lighting seemingly unresponsive in front of potential buyers. If your agent can make it look easy then the clients will love it