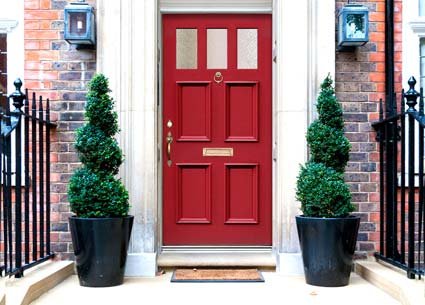 When styling your home to sell, the first job is to know who you're planning on selling it to. Will it be a young stylish couple, a family, or a first-time buyer? It might not be immediately obvious, so check out other properties for sale in the same area and the budget you hope to achieve and then decide on your target audience.
The three rooms which can make or break a sale are the kitchen, main bathroom, and master bedroom. These three rooms all cost a considerable amount to renovate, especially the kitchen, so it's important to know their value within the home.
For a first-time buyer, the budget may be tight so not having to redo a kitchen is a huge cost saving. For those that are buying a family home, having that essential kitchen dining space will automatically help them see themselves in the home.
In terms of styling, once you have your buyer in mind, it's important to consider those little extra details that will make your property stand out, especially in a competitive market. Very few buyers will view just one house, so it's important to add a little something for them to remember your property by. Be that a pop of colour with a bold feature wall, elegant planters by the front door, a statement light fixture or even bold textures with cushions or throws. Something that makes them say, "remember that house with the great planters?"
It's also important to look at your colour pallet. Keeping flooring consistent throughout the bottom floor will help to create a natural flow. It's also an expensive undertaking to replace, so a solid floor that will last is always a wise investment if you're planning to sell.
The same can be said for the colours used on the walls, go for a neutral colour palette, and keep things consistent but broken up with great pictures, art or soft furnishings. The beauty of these items is they can be interchanged and adapted to suit their environment and desired audience.
For example, when aiming at the family market, showing an area on the kitchen island where kids can bake with family, or do their homework, instantly places the buyer right there in that moment.
And this is a key factor, let your home look lived in. Not messy, but like there's someone living there. Be that with sleek coffee table books, tasteful flowers and a well-stocked bar or wine cooler for the young entrepreneurial couple, or with baking equipment and a well thought out storage system for toys and books for a family house.
Clutter will always be clutter, but family photos, a bookcase and integrated storage for toys is a huge plus. One of the first things a family will think about when looking at a home is "where will I put all our stuff?" So, showing this instantly makes them feel like they're already living there.
Even if you don't currently have kids, that added third bedroom dressed as a nursery can set off the spark.
Bathrooms are also a key area to consider. Dress the family bathroom for a family, then make the en suite a very grown-up. The same for the master suite, creating that much-needed haven with neutral calming colours and inviting bedding will show that the house is for them, and the kids.
If it's a more stylish high-end feel you're after, think about how this translates to all elements in the property. There's no point marketing it as high end, only to use cheap bedding on the bed, everything needs to create that indulgent feel.
Finally, don't discount smell. The age-old trick of having a pot of coffee on or bread in the oven can't be overlooked at creating a welcoming space, and it's the same for bathrooms, a well-placed candle can instantly make a room more inviting.
Overall, good design will help sell a house. And that goes a lot deeper than just the bells and whistles. Good, quality, thought out storage in every room will add huge value to your home as will a standout quality timeless kitchen and classic bathroom. Trends change so keep them to soft furnishings but let the large ticket times remain timeless and you'll have a great basis that's easy to style and easy to sell.
Article by Rob Lessmann – Design'd Living – Originally published in Property Reporter