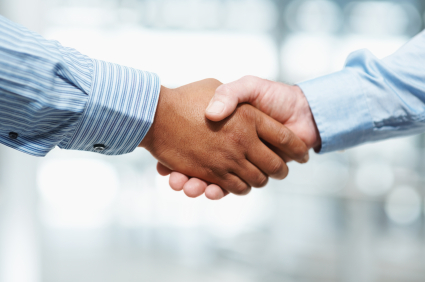 According to the song everybody needs good ones, but a new study from Aviva has revealed that UK adults typically only know four of their neighbours by name.
Aviva found that one in 10 UK adults - roughly five million people - don't know any of their neighbours by name. This increases to one in six people aged under 25 (17%) and one in eight aged 25-34 (13%).
The study of 2,057 UK adults was carried out as part of an Aviva home security awareness initiative. It found that three quarters (76%) of UK residents feel safer in their homes if they know their neighbours, while two thirds (67%) of people are happier as a result.
Aviva data shows a clear trend for home theft claims to increase during the autumn and winter months when daylight is limited. ONS figures3 reveal that three fifths of burglaries happen during the evening or at night, suggesting that some thieves may hide under the cover of darkness.
Susan Sansom, Head of Operations, Aviva UKGI claims, had this to say: "Along with practical precautions like locking doors and windows, knowing your neighbours and looking out for one another adds an extra layer of security. This is particularly useful at this time of year when thieves can take advantage of the longer nights.
One in 10 people surveyed said they'd encountered a home security incident in the last 12 months4, so we'd urge people to be vigilant and keep a look out for vulnerable individuals who may need extra support. Our study found that almost half of the population would like to get to know their neighbours better, so there really is no better time than the present."
Everybody needs good neighbours…
However, while people may not know all of their neighbours, the research suggests UK residents are happy to help one another. Four out of five (84%) people already carry out tasks for people in their community, ranging from taking in parcels (70%), to keeping an eye on their homes when away (36%), to looking after pets (15%).
Residents in the West Midlands, the East of England and Wales are most likely to help out their neighbours.
When neighbours become good friends… (on social media)
Two fifths (38%) of UK adults would class at least one of their neighbours as a close friend. This is a marked increase compared to a similar Aviva study5 carried out in 2017, when just 24% of people said the same.
Friendships with neighbours on social media have also increased over the past two years. Two fifths (38%) of UK adults have online friendships with neighbours now, compared to 27% in 2017.
Knowing one's neighbours even seems to affect people's attitudes towards home security: three fifths (61%) of UK residents would be comfortable leaving their doors unlocked because they feel their neighbourhood is safe.
Susan adds: "It's brilliant that many consider their neighbourhoods to be safe, but it's important that people don't put their homes and belongings at risk as a result. Thieves are opportunistic and it only takes a few seconds for them to dash into an unlocked home and grab someone's belongings.
Neighbours and friends can play a vital role in keeping homes secure. If people are going away for the festive season, it's useful to ask someone to keep a watch on the property to make sure there are no unwanted visitors. And by checking inside the home for anything untoward - such as a water leak - neighbours can help to prevent or reduce damage. So, as well as boosting people's moods, a sense of community spirit can actually help to protect people's possessions too."