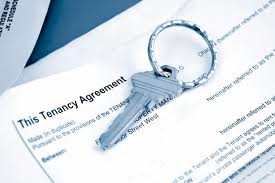 The results of a recent professional landlords' sentiment survey speaks volumes for the resilience of the buy-to-let market, despite the challenges over the past few years.
Two thirds, or 65%, of property investors questioned in an industry survey remained "optimistic" about the sector, with just 14% concerned about the performance of their property portfolio in 2018.
However, while landlords remain optimistic, many realise they will have to continue to adapt their portfolios and business models in the near and longer term.
For example, there has been a reported increase in the numbers buying through limited companies, in response to the stamp duty changes, as well as growth in regional investment as buyers seek out up-and-coming rental hotspots.
While we may see fewer new landlords coming into the market throughout 2018, from what we've seen over the past 18 months, we envisage that those who already have property portfolios are unlikely to exit the market.
With the ongoing shortage of housing in the UK and a buoyant rental market, property remains a popular choice with many investors, and it's also important that there is enough quality rental accommodation available in the private sector to meet the growing demand.
Property experts have reported a trend in landlords selling up in London and looking for buy-to-let opportunities elsewhere. Northern powerhouse cities like Manchester, Liverpool and Leeds proved popular for buy-to-let investors in 2017, alongside Birmingham and Leicester in the Midlands. We predict that that investors will this year be looking to smaller towns and cities, where property tends to be cheaper and offer potentially higher yields.
A recent industry survey found that the number of landlords filling out applications under a limited company had jumped to 70% last year from 45% in 2016.
Other innovative property investors are seeking to transform former office buildings into rental units under permitted development rules, allowing them to transform disused commercial buildings for residential use.
New guidelines mean that some landlords and property investors may find it more difficult to access finance on the high street, but specialist buy-to-let finance providers, like Together, are constantly looking at ways to improve and innovate our products to help these customers as they adapt.