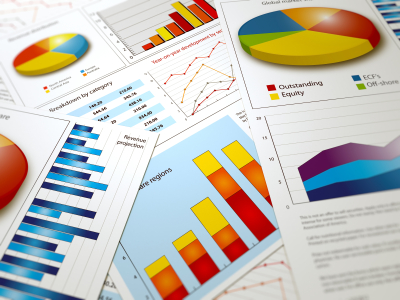 According to newly released data from property technology company, Coadjute, advanced bookings for property viewings are up 182% in 4 weeks, suggesting that the UK housing market might be poised for recovery.
The analysis comes from Coadjute's new Property Market Insights report, compiled with industry experts including Dezrez, Legal Marketing Services, MRI Software, Reapit, Redbrick Solutions and Search Acumen, covering over 50% of UK estate agents and a material number of conveyancing firms.
The new report is intended to provide unprecedented breadth and detail on every aspect of estate agent and conveyancer workflow from initial sales enquiries through to viewings, exchange and completion, and is designed to help property businesses align their operations as activity returns to the market.
The report confirms that during the period between 2nd March and 5th of April, there was a drop at the front of the housing sales pipeline, with a 62% drop in estate agents enquiries and 83% drop in estate agents registrations. In contrast, the back of the property sales pipeline continued to be strong, with the unusual situation of more transactions moving into exchange and completion than entering the offer stage.
Even more notably, the report clearly indicates that the market is already picking up again. During the last 4 weeks between 6th April and 3rd May estate agents registrations and enquires were up by 45% and 61% respectively, increasing by 18% and 32% in the last week alone. Significantly, advanced bookings for property viewings saw an increase of 182%, and property offers an increase of 58%.
Coadjute believes that the early return of activity even whilst lockdown continues may suggest that there is significant latent demand for property transactions, with customers anticipating the end of the current restrictions. They view this as boding well for the market when the government eases restrictions in the coming weeks.
That said, it should be noted that these increases are in the context of the unprecedented reduction in activity due to lockdown. Coadjute's analysis shows that the number of applicants registered with estate agents and those in the offer stage is still 77% and 87% down compared to activity at the start of March.
Dan Salmons, CEO at Coadjute added, "We are proud to be working with our business partners (Dezrez, Legal Marketing Services, MRI Software, Reapit, Redbrick Solutions and Search Acumen) during the Covid-19 crisis to collect and analyse on the ground activity and trends for the industry and very much hope the data is helpful in aligning their operations for when lockdown finally ends".
Martin MacDuff, Managing Director at Redbrick Solutions said, "It's essential to the UK economy that the housing market with all its facets gets moving again as soon as possible. We're proud to be working with Coadjute and keen to do what we can to assist a positive and successful return to business as normal".
Richard Price, Managing Director at Dezrez Group, said "We at Dezrez are happy to contribute to a vital piece of market analysis. We feel that in these tough times that our customers are facing, any insight and help is vital in getting the property market moving in the right direction".
Gary Barker, Chief Executive Officer at Reapit, said "it is essential that we embrace technologies that can help us expedite recovery and growth throughout the property industry. Reapit's collaboration with Coadjute and partners will bring together both an exceptional level of industry knowledge and a leap in data mapping technology to offer detailed property market insights which at this time can now be precisioned towards the anticipated return of the sales market."
Andrew Lloyd, Director of Search Acumen said "We are proud to have partnered with Coadjute and others on the new Property Market Insights Report that provides the latest data and insights to everyone involved in the property transaction process – from estate agents to conveyancers. This latest innovation will help businesses and consumers to navigate these uncertain times and maintain a level of 'normality. We have long been proponents of readily available and accessible data, underpinned by the latest technology, to future proof the UK's property sector. We see this latest collaboration as the latest step towards that reality and accelerating the digitisation of the property sector."
Trevor Youens, UK Residential Solutions Director at MRI Software said, "The housing market is fundamental to the UK economy – and it's vital that we apply data-driven facts to the widespread subjective analysis. In line with MRI's well-documented collaborative approach, we are pleased to be working with Coadjute and other partners and peers to provide such information, helping to identify how and when residential sales and lettings transactions are recovering post-lockdown."