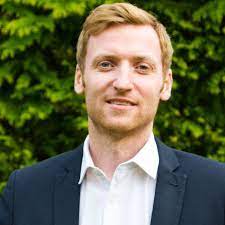 Derbyshire MP, Lee Rowley, has been named as the latest housing minister and replaces Marcus Jones, who spent 63 days in the role after taking up the reins from Stuart Andrew who quit during the rebellion against Boris Johnson.
Rowley, a former banker, becomes the 13th Conservative to be shoved through the revolving door at the DCLG in the past 12 years and comes amid a major reshuffle by new prime minister Liz Truss.
Chesterfield-born Rowley became an MP in 2017 after winning the seat of North East Derbyshire and will report to new housing secretary Simon Clarke – who was also only recently appointed – at the Department for Levelling Up, Housing and Communities. Mr Rowley's responsibilities are also expected to include planning.
Housing Secretary, Simon Clarke, said: "Lee is a huge intellect, a great friend and is keenly committed to building the homes we need."
Rowley tweeted: "A big job ahead to further help raise standards & service across the sector, to improve how planning works for local communities and, vitally, to empower more people achieve their dream of home ownership."