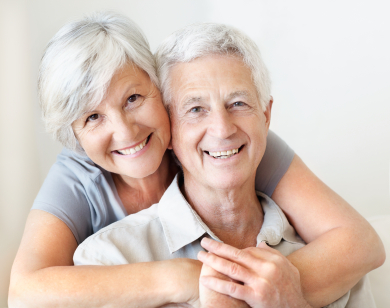 Data from OneFamily has found that over 55s are increasingly likely to use lifetime mortgages to upsize and that buying a new property is now the fourth most popular reason for using a lifetime mortgage as retirees move to be closer to family and friends, or better amenities.
Upsizers also take the largest loans with homeowners borrowing an average of £117,000 to buy a new property. This compares to an average loan size across all OneFamily lifetime mortgages of £95,000.
The NHBC Foundation found that 46% of over 55-year olds choose to move and invest more money in the purchase of their new property, with a third (28%) upsizing to a home with more bedrooms.
Many of those buying larger properties are moving in with other family members. Multigeneration households have increased by 42% in the last decade as economic necessity, in particular the rising cost of elderly care and childcare, can be addressed through living together.
In these cases, the interest is often paid on a monthly basis by the younger family members to protect the equity in the property and in lieu of paying their own mortgage.
Nici Audhlam-Gardiner, managing director of lifetime mortgages at OneFamily, commented: "Lifetime mortgages are helping our customers buy properties more suited to their retirement plans, be it living closer to family and friends or the need for a newer property that requires less maintenance. A lifetime mortgage can bridge the funding gap that many over 55-year olds have been excluded from by mainstream mortgages as they require affordability tests or are only available for homeowners of a certain age.
Homeowners are increasingly using lifetime mortgages for a variety of reasons and this particular trend could be being driven by the more flexible mortgages now on offer. Alongside buying a new property, we have also seen an increase in homeowners using this product to gift money to family as a living inheritance.
At OneFamily we use customer insight to help develop our products. By doing this we can ensure that the products we offer are meeting a real need amongst homeowners over 55. For example, our interest payment product removes one of the biggest concerns homeowners have about equity release as it enables them to protect the capital in their home."