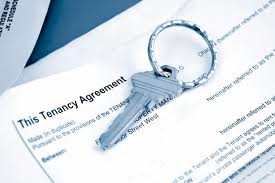 The latest figures from Goodlord have revealed that the UK's rental market is creeping back to life after a dramatic fall in activity over the last month put the future of thousands of letting agents at risk.
Between March 17th, when initial lockdown measures came into effect, and April 14th, the number of new tenancy applications plummeted by 72%, reducing market activity by three-quarters compared to the same period in 2019. Completed lets dropped by 88% over the same period.
However, since April 14th, demand for rental properties has gradually crept up. Whilst still operating much below 2019 levels, this rebound offers letting agents hope that the worst is now behind them.
May shows steady but consistent increase in demand
Between April 12th, (when market activity bottomed out in line with the Easter Bank holiday weekend), and May 7th (prior to the most recent bank holiday), new applications rose by 45% and completed tenancies by 22%.
During the 7 days leading up to the May Bank Holiday, both new lets and completed lets steadily increased as pent up demand from tenants began to be released. Whilst still operating well below 2019 levels, the rise demonstrates ongoing demand from tenants for new properties.
An earlier surge in activity was also recorded between 21st and 25th April when year on year data was compared, but this coincided with the 2019 Easter weekend when the market was predictably quieter than average. This spike should therefore be viewed with that in mind.
Temporary changes to right to rent checks, introduced at the end of March, have made it possible for tenancies to be completed without the need for any in-person contact between agents and tenants. Goodlord's data indicates that some letting agents are using these new measures to safely process tenancies that cannot be postponed.
Pre-lockdown surge in tenancies
Early March saw a surge in demand for letting agents, as tenants raced to complete new applications ahead of a widely predicted lockdown. Between 2nd March and 17th March, both new and completed applications soared well above 2019 averages.
Post-lockdown drop in demand
The biggest week on week shift came between the 16th and 23rd March, when new applications dropped from 87% (benchmarked against 2019 levels) to just 63%. Completed lets decreased from a high of 117% (benchmarked against 2019 levels) to 84% during the same week.
Tom Mundy, COO of Goodlord, comments: "The last month has been intensely difficult for letting agents. The steep decline we saw in new and completed tenancy applications was unprecedented in modern history. However, there are now some glimmers of hope. The numbers are showing early signs of levelling out.
"If this proves true, retaining this subsistence level of demand will prove vital to agents when it comes to surviving the duration of social distancing restrictions, as will their ability to pivot to a fully remote offering. If they are able to weather a few more weeks, we are predicting a much more significant rebound for the market once restrictions on moving house are lifted. Many moves will be on hold right now, meaning demand is building up each week with some already trickly through, as we can see.
"As with any downturn, sales will be hit harder than lettings, as people delay getting their foot onto the property ladder and remain renting instead. For the agents that can go the distance, there will be a chance to claw back some of their losses once restrictions are lifted."