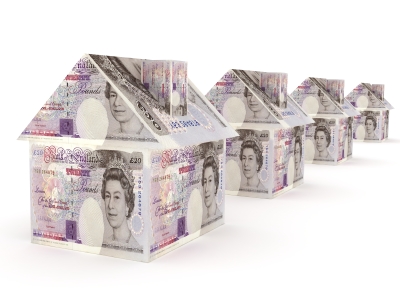 Lockdown DIY projects boost value of England's homes by £21bnDuring lockdown, if you weren't baking sourdough bread or flinging yourself around the living room to Joe Wicks, you were probably doing a spot of DIY.
In fact, according to new research from GoCompare Home Insurance, a whopping 61% of UK homeowners turned to DIY to improve their properties during last year's lockdown - collectively adding more than £21.3bn in value to England's homes.
Throughout the lockdown, a staggering £11.2bn was spent on these DIY projects. Aside from the boost, this would have afforded the economy, the outcome was a profit of over £10bn to English homeowners.
As the population was forced to spend more time at home during the pandemic, many sought out comfort from within their four walls. 55% of those who conducted lockdown DIY told GoCompare it was to make their house more comfortable.
Meanwhile, fewer DIY-ers were financially motivated, and just 13% took on these tasks with the sole purpose of adding value to their properties. Nevertheless, redecorating, re-doing the garden, and fitting a new kitchen all saw homeowners make a profit on their work.
Redecorating was the most worthwhile job,[2] providing a remarkable £11.5bn in added value to England's homes. Garden makeovers also left green-fingered Brits in the green, resulting in £7.1bn of total added value.[3] However, homeowners should be cautious about how much they spend on each project, as costs can creep up, without providing the highest returns.
Unfortunately, those who splashed out on new carpet or flooring will be disappointed to find that this didn't add any value to their house, despite homeowners spending an average of over £1,200 on this task alone.
When it comes to handyman skills, many turned to the internet for help, with a substantial 18% of DIY-ers learning via online videos. Most other homeowners were taught by family and friends, while just 10% were professionally trained, having learnt at work.
It seems that these sources gave us the skills we needed, too. A massive 97% of homeowners stated that they were happy with the results of their home improvement work, suggesting that Britons are skilled DIY-ers after all.
One such DIY-er is GoCompare's Head of SEO, Victoria from Swansea, who spent the lockdown installing a completely new bathroom suite with her partner. They even managed to repair a leak in the process.
Victoria and her partner decided to improve their bathroom so that their home would be more comfortable during lockdown. She said: "When we looked into the costs of it all, we found that it wasn't going to be too expensive and decided it would be nice to have better facilities while we were stuck at home.
"My partner previously worked as a plumber, so along with a few YouTube videos, we were able to install the new suite ourselves. We're absolutely delighted with the results."
Ryan Fulthorpe, the home expert at GoCompare, says: "The findings from our research suggest that homeowners will often be rewarded for picking up their toolkits and paintbrushes and giving DIY a go.
"Anyone who is preparing or planning to move house should take notice of this, as even a simple redecorating job could reap a financial reward, rather than just making your home more comfortable."