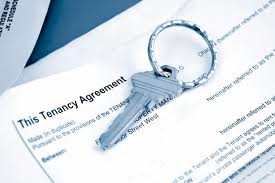 Looking to rent? Here are some of the dos and don'ts to save you extra costs
Renting a property has become cheaper than buying for the first time in over six years
Searches for 'houses to let near me' have increased by 377%
Experts reveal the dos and don'ts of renovating a rented property
The pandemic has led to a change in the costs of buying and renting a home across the UK. And according to recent figures1, renting is now cheaper than buying for the first time in six years.
With searches2 for 'houses to let near me' up by 377% and some of the most askedquestions3 covering 'renting, what to know?' and 'what is fair wear and tear?' GTSE,the one-stop shop for home and workplace solutions, has teamed up with various property experts to unveil the dos and don'ts of renovating a rented property, for renters looking to spruce up their pad.
Are you allowed to paint the walls, or how do you find out if you're able to? Helen Hollingsworth, lettings partner at Bramleys says: "Not without the landlord's permission. Some may allow you to paint as long it's to a good standard, whereas others may ask you to return the walls to their original colour before you leave."
Chris Salmon, Operations Director at property law specialists, Quittance adds: "I'd advise renters to opt for lighter colours or oil-based paint as this will make it easier to repaint walls if needed."
Drilling, putting up pictures and mirrors, etc
"It's always best practice to gain permission from your landlord to put up an agreed amount of picture hooks, and whether you can leave them in when you leave," Helen comments.
Chris also comments: "Sometimes you may be expected to pay for repairs for any holes that you drill in the wall, either directly or through your deposit. We would therefore recommend that you opt for hooks and if you have to make holes in your wall, make them as small as possible to minimise any costs accrued."
Removal of carpets, having new flooring fitted, painting floorboards, etc
"This would need to be done at the discretion of your landlord or lettings agency. Don't make any changes without their permission. Landlords will be more amenable to this if they can get samples of the carpet that you want to fit and can vet any tradesman used," explains Chris.
Helen also explains: "More often than not, changes to the flooring are not worthwhile due to the length of time many tenants plan to stay in the property."
Removal of furniture that's already within the property, if fully furnished
"Usually, you can't remove furniture, as you have taken the property knowing it's fully furnished. In this case, the best thing to do would be to securely store the landlord's items until you vacate the property and then put the items back in their original place," says Helen.
Chris also says: "Remember that the furniture is the landlords' possessions, so you can't just dispose of it. It's worth asking your landlord if they have any local storage space (this is not uncommon among landlords, especially those who have several properties in the area). They might let you use it to store the furniture in question."
Having blinds or curtains fitted
Helen comments: "Again, you should not fit any blinds without the permission of the landlord as the fixings will potentially cause damage on removal when you leave. Also, you may need to attach blinds to tiled surfaces which the landlord may not wish for you to do."
On top of the above, Chris also comments: "We would always recommend going with removable blinds. If you get blinds fitted without your landlord's permission and they want to have them removed at the end of your tenancy, then the cost of removal can come out of your deposit."
Whilst having a pet doesn't necessarily transform a rented property, they're an emotive topic for renters and landlords. Helen explains: "Pets often divide landlords and tenants. Renters with pets sometimes struggle to find accommodation that will accept them.

"If you move into a property with a tenancy agreement that does not permit animals, never get a pet without speaking to your landlord first. There will most likely be a clause in your contract that says you cannot keep pets. If you decide you may wish to have a pet or if someone else is going to move in with you, always check beforehand as the paperwork may need altering to reflect the changes."
If you're new to renting, it can be difficult to understand what is and isn't permitted. So, it's crucial to get permission for any changes you wish to make, such as decorating.
Kirstie Batty, Head of Merchandising at GTSE, says: "If you get permission to make changes, make sure you have this written as an agreement with signatures from relevant parties.
"However, when viewing a property, you wish to rent, it's always best to flag parts of the property you're unhappy with before signing a contract as you may be able to negotiate to get new carpets, or walls painted, etc, before moving in. This could save you time and money. Also, carefully check the inventory report and dispute anything you don't agree with or consider adding additional photos to avoid any disagreements at the end of the tenancy."