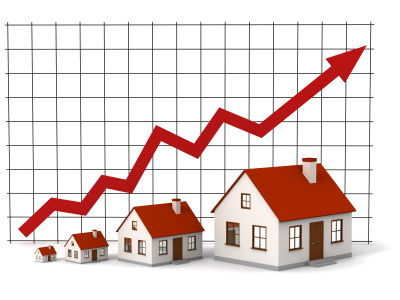 New research from home moving company, AnyVan.com, has found that confidence of a price rise in UK property remains strong despite the current political and economic climate.
With departure from the EU getting closer by the day and the uncertainty surrounding what will happen after, the research revealed that only 41% do not expect property prices to rise over the next 3 years
Although many are waiting for the dust to settle, there are many still expecting home values to increase this year. 1 out of 5 homeowners are hoping for property prices to increase over the next 12 months with this growing to over a quarter (27%) next year and a third (32%) for 2020.
In the capital, the weak pound might have pushed international buyers in prime central London to its highest level for six years but for the majority of Londoners, they're predicting very uncertain times ahead for the value of their home. 40% of homeowners in the capital do not expect to see any property price increases in the next three years. However, many are more positive on the bounce back ability of the London property market with a third (31%) predicting values to rise in 2020 and 2021.
Elsewhere in the UK, Scottish and Welsh residents predict tough times ahead for property values. Over half (53%) of people in Wales do not expect to see values increase in the next 3 years with over a quarter still expecting prices to fall in 2021. In Scotland, 32% of people expect a decrease in values this year with 29% in 2020 and 22% in 2021. Leeds (29%), Bristol (24%) and Newcastle (27%) have the biggest per cent of homeowners predicting rises next year with 35% of people in Birmingham and 34% in Southampton forecasting prices to increase when we hit the year 2021.