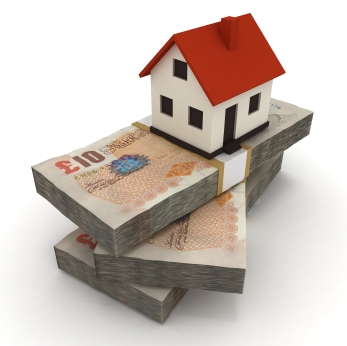 Annual household maintenance costs are forcing the majority of homeowners to use credit cards and loans to cover the bill, with the average costs ranging between £500-£1500 per year.
Research from homebuying platform, YesHomebuyers, has found that the majority of UK homeowners are failing to prepare for maintenance issues such as general DIY (38%), gas or boiler issues (20%), electrical problems (15%) and roof maintenance (15%), although problems posed by nature such as knotweed or woodworm were less prominent (8%).
However, despite these ongoing maintenance issues just 17% of homeowners stated they had a specific savings pot to cover the costs. 63% stated they had to rely on their general savings, while 21% had no savings or plan in place to address home maintenance issues.
This lack of specific saving is quite alarming given the fact that 36% said they spent between £501 and £1,000 on home maintenance each year. A further 30% spent £500 or less, with 18% forking out between £1,001 and £1,500.
Yes Homebuyers also asked what homeowners would do in the event of an unexpected significant maintenance cost of £5,000 or more. Again, 62% would remain reliant on their general savings pot, with 20% stating they would have to turn to credit cards or loans to get by.
11% would be forced to think of a temporary fix until they could save enough money, with 7% stating they would have to rely on family or friends to lend them the money.
Matthew Cooper, Founder & Managing Director of Yes Homebuyers, commented: "Many of us simply don't consider the sizable cost of maintaining a home when we look to purchase and as a general rule of thumb, budgeting one per cent of your property's value on an annual basis should keep you covered in all but the most extreme of cases.
"Unfortunately, many of us fail to do so and when the unexpected does happen, we're forced to turn to our savings, credit cards, loans and even family members to make ends meet.
"Home maintenance can be particularly costly when looking to sell, as not only does it dent profit margins, but it can also cause delays to your preferred selling timeline. In some instances, the work carried out may not hold the same value in the eyes of a buyer and so it can be better to go to market with a 'fixer upper'. Whether it's via the traditional sales route, or via a quick sale platform, you should be able to sell for a fair price once any additional work has been accounted for and it could save you time and money in the long run."