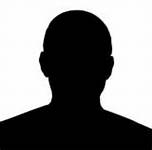 According to newly released findings by the Equity Release Council, the total number of over-65s living alone is on course to outnumber those aged under-65 for the first time on record within the next three years.
The trade body for the equity release sector analysed official population estimates and found suggests that there will be more than 4 million over-65s living alone by 2020, with this age group making up half of single-person households by 2022 as life expectancies and the rate of divorce in later life increases.
The number of over-65s living alone in the UK has already risen by 15% in the last decade from 3.4 million in 2008 to 3.9 million in 2018. As a result, the percentage of single-person UK households that are aged 65+ has increased from 45% to 48% over the same period.
While the loss of a partner will account for a substantial proportion of these single person-households, the growing number of over-65s living alone might also be attributed to the rise in divorce among couples in later life. Since 1999, the average age of divorce has increased by 5.5 years for both men (46 years old) and women (44 years old).
With more over-65s living alone, the Council is witnessing an increase in the number of single equity release plans being taken out by customers to help meet their later life financial goals.
Market data for the first half of 2019, published in the Council's Autumn 2019 Market Report, showed that single plans accounted for 41% of new drawdown plans agreed and 45% of new lump sum plans. The remainder were taken out by joint borrowers.
Equity release enables homeowners aged 55+ to draw a lump sum or regular sums from the value of their home, while remaining in their homes and without having to make monthly repayments.
The market has grown considerably in recent years with £3.94 billion released from bricks and mortar over the course of 2018, fuelled by product innovation and flexibilities such as options to repay early when downsizing to a smaller property; ring-fence a guaranteed minimum inheritance; and make interest or capital repayments to minimise the cost or reduce the loan size over time.
Jim Boyd, Chief Executive Officer of the Equity Release Council, comments: "There has been a dramatic increase in the number of single households lived in by pensioners. This is increasing as ever longer lives are spent alone in retirement following the death of a partner or where people have chosen not to marry. However, the rise of 'sliver splitters' in now becoming a striking feature of ageing-Britain leading to increases in the number of people living alone in later life.
Living alone can be costly as sole incomes are expected to stretch just as far to cover many of the day-to-day household bills. Added to this pressure is the fact that many of the retirees of today are set to face record long retirements as life expectancies increase, putting even greater demand on their pension pots as they're expected to stretch further.
In response to these trends, we're seeing an increasing number of homeowners that live alone turning to equity release to supplement retirement income and help meet both day-to-day and long-term financial priorities.
Along with financial support, equity release can also bring important social benefits for those living alone. By enabling homeowners to access the wealth tied up in their property without having to move, older homeowners are able to remain in their home and stay in their local communities with their friendship groups and familiar networks. The extra income can help towards holidays, visits to family and friends, and pay for additional care, hobbies and services helping to combat the loneliness and isolation which can arise for many in later life