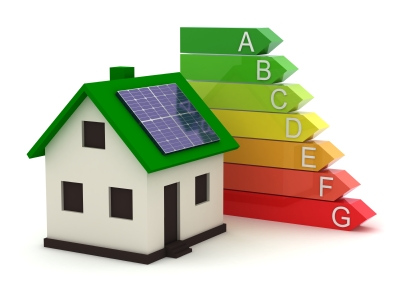 A new UK-wide study of prospective buyers for new homes has revealed that 61% of house buyers prioritise energy efficiency for heating and fixtures when looking for a new home.
House hunters have become increasingly interested in sustainability, leading them to look for energy-efficient homes that offer green features. Plus, this month the government announced a new £270m Green Heat Network Fund to support low-carbon heating across England.
As well as finding that 61% prioritise energy efficiency for heating and fixtures, 44% want their home to be fitted for environmentally friendly living such as food waste disposal, recycling, and renewable energy systems. Also, 1 in 3 want their new home to be sustainably built.
Conducted by kitchen fixtures supplier, Insinkerator, the new study asked 270 households around the UK to find out whether they're looking to buy a new home, what their needs would be and their confidence in the UK's new-build houses.
Within the next 3 years, 58% of current renters plan to become first-time buyers and around half of existing homeowners (47%) are looking to buy a new property.
Property priorities have also changed with the rise of flexible working, with more people looking for homes with greater indoor space or with space for a home office. The majority (67%) of potential buyers place the highest priority on surrounding green space; either directly around the house, local parkland or walking access to the countryside.
Kevin Carr, UK Sales Director at Insinkerator, says: "We conducted this study as part of our research into UK housing trends and we have uncovered some extremely useful findings, both for suppliers and housing developers. We've been able to tap into what features home buyers are including on their wish lists when looking for new properties and can see how this has become much more green-focused. Housing developers need to keep up with these changing expectations and fulfil these desires by building properties that are sustainably constructed and include