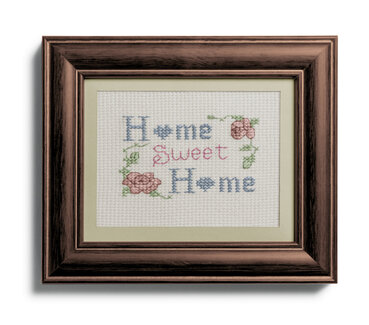 Buying your first home is one of life's most exciting milestones but it's an expensive time too and involves a lot of decision-making in those initial months of moving in. With the number of people searching 'tips for decorating first home' up +300% it's apparent most new homeowners need help finding where to start.
From ingenious design techniques to make your space stand out, to keeping costs as low as possible, the experts from My Bespoke Room have put together a list of 8 things you can do to turn your first house into your home.
Deep clean and don't unpack everything at once
When you first move in, the property might be dusty or just in need of some TLC. Before launching into serious DIY and design projects it's best to do a deep clean so you can see the space with fresh eyes, this will give you a clearer idea of where needs the most work.
It can be tempting but try not to unpack everything all at once, as this can cause unnecessary clutter and make the space feel chaotic and claustrophobic. It's best to be selective about what you need, if you can, have a designated room that you can confine the clutter to and close the door on it while you get sorted.
Don't restrict your style
It can be difficult to try and picture how you want your house to look and feel, especially when you're faced with endless scrolling on Pinterest and Instagram, hunting for the 'perfect' aesthetic. You may end up pigeonholing yourself into just one style and closing off avenues to a design or style mix that you would love
Don't rush, start by creating a Pinterest board and pin anything and everything you like, soon you will start to notice particular styles, colours and themes emerging. After seeing what you are drawn to – from here you can create a home that's uniquely yours.
Focus on the bedroom and living room first
You've just moved in and there's so much to do – but where do you start? Prioritise your rest spaces and where you will be spending a lot of time. Focus on turning your bedroom into a sanctuary to escape the mess and chaos, the living room should be next on the list, however, don't make any snap purchases when it comes to your sofa – and make sure you measure properly!
Unsurprisingly, bathrooms and kitchens are the most expensive rooms to update, so you may want to steer clear of these at first.
Make your space stand out with small changes
You can make a house more homely with smaller, less expensive changes such as laying down rugs. Rugs help to hide any scuff marks from the previous owners and stop rooms from feeling echoey and cold.
Investing in artwork, prints and plants can easily bring your personality and life into your house. This is a quick and relatively inexpensive way to add your personal touches – depending on how many plants you buy!
Never underestimate a fresh coat of paint, whether it's to freshen up a room or change the colour entirely, it can refresh a room while you decide what style you like.
Pick colours based on room use
Colour can influence our mood and affect how we feel when in certain rooms so it's important to consider the room use before deciding. For example, blue is generally a calming colour and therefore ideal for bedrooms, offices or living rooms. Green is also a relaxing colour which can be great for a home office or living room.
Base colours such as blues and greens are great but for pops of brighter or more daring colours try to layer these in smaller ways like in finishing touches, soft furnishings and artwork.
Keep costs down where you can
Don't rush into new purchases if you can avoid it - not only could it be an expensive mistake if you haven't measured properly or thought through how it will fit into a wider design scheme, but 'fast furnishing' is bad for the environment if it ends up in landfill in a matter of months.
Using hand-me-downs or bargains from Facebook marketplace or charity shops is a great way to create a functional living space quickly, and you might even inherit some vintage gems! You can use these as a placeholder until you're ready to invest in your forever pieces.
Looking premium on a budget
There are plenty of cost-effective ways to make your home feel grand and beautiful. We suggest swapping out the hardware on doors and cabinetry for more luxurious and sleek handles or painting your cabinets a new bold colour such as black to add that lavish feel.
You can also look to replace dated light fittings and swap over lampshades to create an opulent feel. Soft furnishings like rugs, throws and pillows are also a quick and easy way to add style to a room.
Consider your positioning
Positioning can really make a difference when it comes to decorating your new home, you don't want items that are too big and take over the space. Think about the size of the furniture you buy, is it going to fit comfortably, and will it allow for enough space for a side table on either side or will it be easy to pull dining chairs out?
Using masking tape or boxes to explore layouts before purchasing key pieces can be really helpful. It's important to have a decent walkway space, so you aren't having to shuffle around furniture when moving around (we recommend a minimum walkway space of 60cm).
Lucy Henderson, Head of Interior Design at My Bespoke Room, concludes: "Remember, decorating your first home is supposed to be a fun process, take time to decide what style you like.
"If you can take the time to settle into your space before designing or redesigning your home, then you'll be able to see how the space actually works for you and work out what is actually needed. This can save you rushing into buying lots of items that are too big, too small, or just aren't needed."