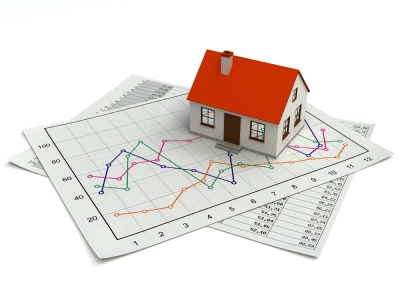 The clocks have sprung forward an hour and the days are getting longer. Traditional signs that herald the arrival of the spring market and the early signs are for a positive period in the housing market.
The first quarter of 2017 has been quite buoyant and certainly the market has shown great resilience in the face of uncertainty surrounding Brexit.
It is true that the market has some sensitivities over prices and properties need to be sensibly priced to attract interest but, where sellers and landlords are being realistic, considerable interest and numbers of transactions are resulting.
With interest rates remaining at historic lows – the Bank of England base rate (currently 0.25%) has been at or below 1% since February 2009 with mortgage costs reflecting this low interest rate economy and looking just as likely to go down as up in the coming months.
Housebuilding numbers – whilst still well below the numbers needed across the country – are rising and the Government Help 2 Buy initiatives (both on new homes and ISAs) are seeing a strong take up. Increased housebuilding is also helping generate more affordable homes and greater numbers of homes built to rent.
Of course the next few years will see some twists and turns as we exit the European Union but undoubtedly as some doors become more difficult to walk through, others will open and new opportunities will present themselves.
The amount of property owned outright by the over 65s now exceeds a value of £1 trillion. No wonder we are seeing an increasing amount of help for younger generations not just coming from bank of mum and dad but also of grandma and granddad! Asset rich older people are becoming more and more inclined to release equity for both themselves and their families and the equity release market is a fast growing market with reports indicating that "lifetime mortgage" volumes increased by 22% in 2016.
Key to a successful transaction remains sensible pricing coupled with excellent marketing. This remains the domain of experienced local estate agents who know their market and the people within it.
Cheap, "execution only" service offerings where the "agent" gets paid for putting the property on the market rather than selling or letting it, may look attractive but can be very costly. The cheapest fee is usually the agent who delivers the best service, gets you the best price and a transaction that meets your needs in terms of timescale.
As always the team and ourselves are here to assist you with your plans.
Chris Harper and Darren Murphy
Partners