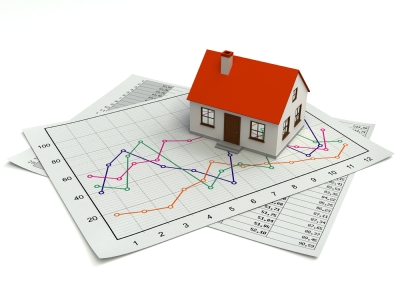 As we enter December and 2017 draws to a close, there is much discussion about the property market which featured strongly in the Chancellor of the Exchequer's Budget at the end of November.
The biggest headline was the immediate abolition of stamp duty for first time buyers on purchases up to £300,000 and the introduction of a zero rate of stamp duty for first time buyers on the first £300,000 of a purchase up to £500,000.
It is anticipated that some 85% of first time purchasers will not now pay stamp duty on their first homes.
Whilst this is undoubtedly a benefit to first time buyers who are looking to buy, the issue of affordability and obtaining a deposit remains a huge challenge.
A re-balance in supply is needed and the Government announced various plans to invest in getting greater volumes of property of all tenures constructed in the coming years. The last twelve months has seen housebuilding increase to around 217,000 units – a ten year high – by the mid 2020's the plan is for this to be in excess of 300,000 per annum.
Changes to planning, pressure on developers to build rather than hold consented land and greater powers and finance provision for housing associations and local authorities should all aid the process.
In the lettings market, there was little new although increasing concerns on taxation of incorporated landlords were allayed slightly.
The Government currently has around fifteen consultations underway into various aspects of the property market. These consultations may result in additional legislation and other changes in the months ahead.
In the meantime, the market continues. Properties are being bought and sold and let and rented. Despite the recent increase in the Bank of England base rate, mortgages remain at very low interest rates. It is anticipated that rates will likely increase further in the coming months and so bringing forward moving decisions may be sensible in order to secure fixed rate borrowing and some protection against any future increases.
There is no doubt that the property market is challenging but volumes of transactions have crept upwards in recent weeks and some excellent transactions are being generated.
As always, it is important to seek professional advice and this is where our experience and local knowledge really comes to the fore. A good time to remember the famous quote: "If you think it is expensive to hire a professional to do a job, wait until you've hired an amateur!"
Finally, as this is our last market update before Christmas, may we take this opportunity to wish you and your family and friends a wonderful holiday season.
Chris Harper and Darren Murphy
Partners