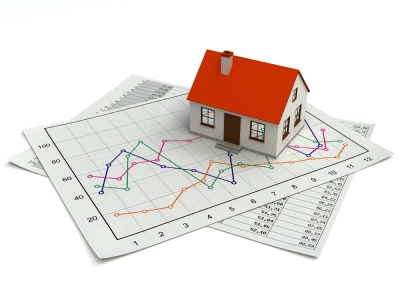 As we confine 2017 to the annals of history and look towards 2018 the property market continues to show its resilience in the face of economic and regulatory challenges.
The sales market in 2017 has been patchy with a ripple effect from Central London impacting on volumes as higher levels of stamp duty following the 2016 budget and uncertainty over Brexit played their part. Sales volumes across the UK however remained fairly steady overall and there are slightly more encouraging noises coming from the new homes market where volumes of property being built and sold have increased. The need to build more homes is an area where the Government has made a number of interventions designed to increase volumes further in the years ahead.
The lettings market has steadied with the number of buy to let investors adding to portfolios reducing in the face of the punitive 3% stamp duty surcharge on second homes introduced by the Government in late 2016. Many small landlords are also leaving the private rental sector by selling their properties when they become vacant, leaving private rental sector growth largely in the hands of larger portfolio investors and companies.
Property prices in sales and rental values in lettings have adjusted over the last year but good prices are still being obtained where the correct marketing strategy is adopted. Properties priced and marketed competitively have often achieved very good values by attracting competitive interest amongst buyers and tenants. Conversely, property that has been placed in the market at too high an asking price has often ended up "chasing the market" down with a sale or let harder to achieve.
Towards the end of the year we saw the first rise in the Bank of England base rate for ten years. A quarter of one percent increase not particularly significant but perhaps signalling that further small rises may be on the way. Most mortgage borrowers are locked down on fixed rate schemes and so will not feel the impact immediately. For those thinking of moving it might be sensible to bring forward plans in order to take advantage of current low fixed rate schemes before any slight upward creep in rates has an effect.
2018 looks set to be more of the same in terms of the overall market. Brexit negotiations will continue as we head toward our exit from the EU in March 2019 but, whilst they are undoubtedly a cause of some uncertainty, the need for people to buy and sell, let and rent are many and various and people still have to get on with their lives.
We believe there will be further consolidation in the estate agency sector with some of the low service, cheap fee offerings finding it harder to establish themselves and disappearing as the values of professionalism, experience and customer service will continue to demonstrate a positive difference in terms of results for clients and customers.
Finally, we trust that you will be able to find time at Christmas and New Year for some rest and recuperation with family and friends. Our team will be doing so and will be refreshed and ready to help you with your plans in the weeks and months ahead.
Yours
Darren Murphy and Chris Harper
Founding Partners