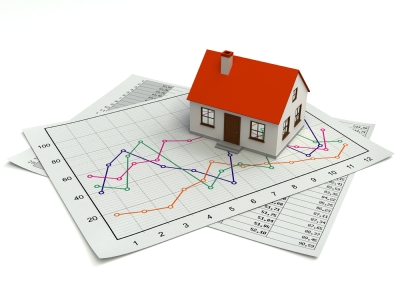 2018 has started positively with growing signs of activity across both sales and lettings. Enquiry levels are well up on the last quarter of 2017 and I have no doubt that transaction numbers will start to increase in the days and weeks ahead now that children have returned to school and people can get on with their life plans.
In 2017 the overall sales market was fairly flat in terms of activity. Nationally over 1.2 million transactions took place but the market was much slower in Central London and the "ripple effect" moved outwards from there.
New home builds continue to rise but, whilst over 200,000 were achieved in 2017, this still falls way short of the numbers required. The Government, in its November Budget, talked of plans to create 300,000 new homes a year by the mid 2020's. We shall see.
Changes to stamp duty at the end of 2016 undoubtedly slowed activity at the upper end of the market (Stamp duty became cheaper than before below £937000 and more expensive above) and the punitive 3% surcharge on purchasing second homes seriously dented the Buy to Let market with many fewer landlords adding to their portfolios.
A by-product of the stamp duty changes and, one that was desired by Government, was an increase in first time buyers and this will accelerate in the coming year following the November Budget when stamp duty was completely removed for first time buyers buying up to £300,000 or removed on the first £300,000 on a purchase up to £500,000. We are already seeing much greater numbers of first time buyers looking to buy in 2018.
Of course, Brexit dominates the economic and political headlines, and the uncertainty created as we negotiate our exit will undoubtedly continue during 2018. This has resulted on a certain amount of "sitting on hands" and "wait and see" amongst those who might otherwise have made positive home moving plans.
Life does, however, go on and I expect more people to put any fears about Brexit behind them as 2018 progresses.
One reason for making a property purchase sooner rather than later is interest rates. We saw the first upward movement for ten years towards the end of 2017 and the "direction of travel" is definitely upwards. Making decisions early will enable purchasers to "lock in" a better fixed rate than if they wait.
The lettings market remained much stronger than sales throughout 2017 but also saw some softening of rental values. Demand does however remain strong and I feel certain that, as the position for those from EU countries becomes clearer and more certain, there will be a greater level of commitment shown to enter into tenancies. This is likely to see the balance between supply and demand shift again and rents will undoubtedly harden.
Finally, we expect the positive signs we have seen at the beginning of 2018 to grow as the market has, in reality, been adjusting for a couple of years now and seller and buyer expectations are more realistic entering the new year than they were a year ago. The same is true for landlords and tenants.
Correct pricing, great marketing and good solid customer interaction will remain the keys to success. Our team always look to understand our client and customer needs and find ways of creating positive transactions whether selling, buying, letting or renting.
More positive news on Brexit seems to be emerging and it would appear we are shifting towards a softer rather than a hard Brexit, albeit there are a lot of miles to be clocked up on that journey before March 2019. This again can only be good news for the economy, confidence and in turn the housing market.
As always the team and ourselves are here to answer any questions and help you with your movng plans.
Yours
Darren Murphy and Chris Harper