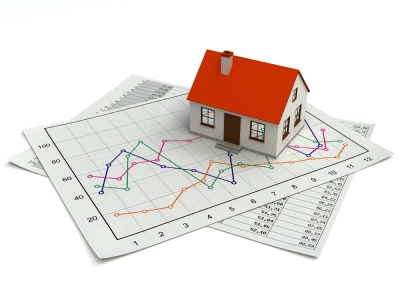 The current UK property market is challenging. Those of you that read reports on prices, transactional volumes and the like, will be aware that the market is generally "bobbing along" but without any great spur to move things forward and a lack of urgency being shown by all but those who have a compelling reason to transact. The traditional 3 D's – death, divorce and debt continue but the fourth D – discretion – is largely being exercised.
The market has seen some growth in new homes sales, bolstered by the Government's Help 2 Buy Scheme and a greater number of first time buyers have entered the market as they are now largely free from the competition of buy to let investors who, have become more restrained with the additional 3% stamp duty surcharge.
The current Government has a policy and ideology of home ownership and so, however artificially, they can boost the opportunities to get new home owners on the property ladder, they are taking.
Mortgage interest rates look set to continue to remain low for some time and there are some incredible deals available with high multiples of income and low interest rates so now is a great time for first time buyers to take that first step onto the property ladder.
Whilst the edge has come out of prices, this is often exaggerated by the difference between asking price and achievable price, with those sellers who placed their properties on the market somewhat ambitiously in the first place often missing out on the initial interest shown when a property enters the market and having to adjust price to generate subsequent activity.
Conversely, realistic initial pricing attracts strong initial interest and often the competitive nature of the market sees properties achieving their asking price or above.
We have noticed a number of sales being arranged where we have been called in after a seller has tried another agent first. Often the initial "valuation" was simply too ambitious and the marketing effort inadequate. Our appraisals have been forthright and honest and we have agreed a new and revitalised approach designed to get the property exposed to the committed buyers that exist.
The lettings market remains buoyant but price is again a factor. The Government is now consulting on an idea to increase the length of standard tenancies from one to three years to try and provide more security for tenants. Of course, many tenancies are entered into for periods longer than one year already but there could be issues with mortgage security for landlords with longer tenancies and so the debate will be interesting.
As an established agency, we have seen all markets and situations and our success is directly tied to achieving a successful outcome for our clients. Unlike some agencies who charge a fee irrespective of outcome, we only get paid when a successful deal concludes. We put as much effort into looking after a transaction once it has been agreed as we do in finding a buyer or tenant in the first place.
If you are thinking of selling or letting or are struggling to get the result you desire via another agent, give us a call. We don't force people to eat humble pie, we just call it as it is and will guarantee you our best efforts on your behalf.
Yours
Chris Harper and Darren Murphy