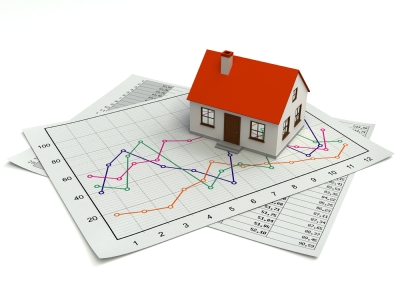 The Budget at the end of November saw Philip Hammond in positive mood with talks of austerity ending and, due to a better economic picture than originally envisaged, an ability to "take the reins off" a little as well as take the "wind out of Labour's sails" a little with announcements of additional spending in several key and populist areas.
In terms of direct news for the housing market there was the announcement of a further £500 million for the Housing Infrastructure Fund in order to support the building of another 650,000 new homes and plans on simplifying the process of converting commercial property into residential.
First time buyer exemption from stamp duty will continue up to £300,000 with the figure being £500,000 on shared ownership property. Help to Buy will also continue.
Personal tax allowances will increase next year, ahead of schedule, to £12,500 with the top rate of income tax not coming in until an income of £50,000 is reached. The National Living Wage will also increase next year.
Further money was allocated to cities and towns and an immediate boost was given to highway authorities to deal with urgent repair projects such as potholes.
Big spending areas like the Health Service and the Armed Forces all benefitted (although one can never seemingly find enough money) and there was support for business with retailers being helped with reductions in business rates and £675 million being allocated to helping the future of our High Streets.
There were some new taxes introduced aimed largely at those big global digital businesses who are perceived as gaining unfairly under the present system.
With the exception of smokers, it would appear that the vast majority of people will be better off as a result of the budget which was also giving a show of economic strength as we enter the final throws of the dice in Brexit negotiations.
Whilst we don't expect the property market to suddenly go into "overdrive" as a result, there was much to be cautiously optimistic about and hopefully the Budget will have settled a few nerves and restored some confidence.
We have seen a significant increase in first time buyer activity throughout 2018 and this looks set to continue. With more house building and quite strong economic figures generally, we would hope to see a gradual return to more normal volumes in other parts of the market. The Lettings market remains strong and whilst tenant numbers have fallen a little due to many getting on the property ownership ladder, the laws of supply and demand still apply and there remains good interest in any property that is sensibly priced and well presented.
As we move towards the close of 2018 we feel that there is a warmer glow, albeit with the uncertainty of Brexit still having the potential to disrupt, and those looking to take a medium to long term view of the property market can, in our opinion, expect to see a bright future ahead.
Yours