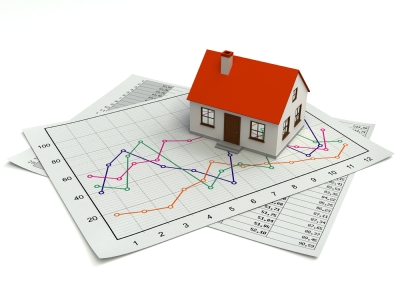 It is easy to understand why, whatever your views on Brexit or politics in general, why the ongoing shambolic political situation in the UK might see you think of sitting on your hands in terms of making major decisions such as moving home.
There is no doubt that the levels of sales transactions have fallen and there is an increased level of caution permeating the decision making involved.
However, the fundamentals of the market remain positive and it is highly likely that now will, when looking back in a few years time, will be recognised as a good time to have taken the decision to make a move.
Levels of employment are at record highs.
Interest rates are, at or close to, historic lows. Mortgage choice and availability is strong.
Housing supply, whilst increasing, is still well short of the numbers needed in order to meet demand. This will ensure property values hold up better than many are suggesting
Affordability, whilst stretching, is improving as the relationship between incomes and house prices improves.
Once certain, whatever the outcome, there will be a "Brexit bounce" as there was earlier in 2019 when a March exit deadline seemed likely. Markets like certainty and known factors.
Buying or moving home has always been a major, life decision, and not a short-term knee -jerk one. The cost of buying and selling is relatively high and most people are planning to live in their next property for some years therefore short term ups, downs and sideways movements in activity or prices have little effect.
The lettings market has seen some landlords choosing to exit the market as the increased burden of regulation is proving more cumbersome and expensive to deal with. Of course, for those landlords who have their properties managed by ourselves, we have taken the responsibility for providing the peace of mind and the issues are much less pronounced.
Again, being a landlord is a long-term investment. The cost of entry and exit mean that it should be viewed and managed that way. Rents are, following the introduction of the Tenant Fees Act, are at worst static and, in many cases, are rising to partly meet the shift in the burden of costs.
There may be less landlords buying additional property to add to their portfolios but there are still some. Many landlords are not highly geared and are taking advantage of this position to show their commitment and confidence in the sector by increasing the number of properties they own.
Tenants are undoubtedly looking for good quality, well maintained properties and many will only consider taking a property that is fully managed as they know that any issues that arise will be dealt with swiftly and professionally, sadly not always the case with self-managing landlords.
The market is a bumpier road than normal at the moment but with our experienced and professional advice, we can provide you with a 4x4 approach to ensure that you avoid the potholes and achieve your goals and reach your destination in the way you would hope for.
Yours
Darren Murphy and Chris Harper