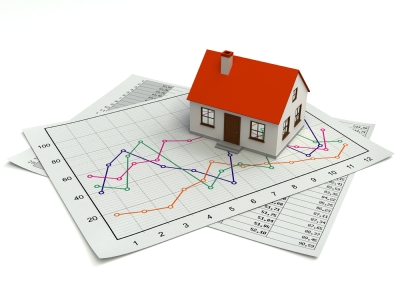 The first few weeks of 2020 have seen a positive uplift in the residential property market.
Following a decisive General Election result in December and a clear direction on Brexit, it is pleasing to see the feeling of greater certainty creating more interest in moving forward with the public looking to get on with their lives and take the actions that they may have put on hold over the last couple of years.
As we all know, time has a habit of passing very quickly and, with the UK now committed to leaving the EU (the Withdrawal Agreement coming into effect on January 31st) we will now looking at trying to resolve trade and other agreements before the end of the year.
These are obviously important issues but, in the public's mind, the key decision has been taken and implemented and the market is reflecting that position. In the same way as the UK stock market has risen some 5% since the General Election (as I write), we are seeing a similar uplift in the residential property market.
The Government has also indicated a number of areas of increased public expenditure and a relaxation on some of the tough austerity measures that have been in place for the last decade or so.
The number of visitors to the property portals and our own website have risen significantly and this saw January with the highest levels of new enquiries we have seen for over a year for both sales and lettings.
The number of properties coming to the market is also showing signs of increasing and we have seen almost week on week improvements in the numbers of transactions being arranged as a result.
The trend for increasing regulation of the property market will continue with plans for qualification, regulation and licensing of those who operate within it. We cautiously welcome this move providing enforcement is strong and those that do not meet the required standards are removed from the industry.
The pressure on landlords to provide better quality accommodation and to take a reasonable approach to their tenants is also set to continue in 2020 with two key pieces of legislation in the pipeline.
Firstly, all rental properties will soon require an electrical safety certificate and portable appliance testing certificates. This will bring electricity and electrical appliances into line with existing gas safety requirements.
An electrical safety certificate will be required on all new tenancies arranged after 1st April 2020 with existing tenancies having a 12 month transition period in which to comply. Once in place, an electrical safety certificate will be valid for five years. As you would expect, our lettings and management team are "already on the case" and will be liaising with our landlord clients to endure that the required standards are met in the most efficient and cost-effective manner.
Section 21 of the 1988 Housing Act has long been a method used to give notice to tenants renting under an Assured Shorthold Tenancy and to regain possession. It has, in some cases, allowed landlords to evict tenants on a whim and there has been a growing campaign to see it removed and provide the tenant with greater security through the removal of "no-blame" evictions.
Whilst there has been an up-cry in certain quarters, we don't feel that the removal of section 21 should be seen as bleak news for landlords.
In our experience, the vast majority of landlords do not want to evict tenants unless with just cause (non-payment of rent etc) as the value of their investment is best served by having a good quality tenant in situ for the medium to long term. A Section 8 notice can be served on appropriate grounds to remove a defaulting tenant.
On the basis that being a landlord should be seen as a medium to long term investment we feel that the key to a successful tenancy and return on investment is in providing a well-managed property and building a good relationship with a properly qualified tenant.
One growing trend is for good quality tenants to seek out properties that are let on a fully managed basis. Too many tenants have had difficult experiences with landlords who self-manage and are not providing either the accommodation or service that the rent being paid demands.
Our lettings and management team will be pleased to discuss how our services can benefit landlords and tenants alike and create win, win scenarios which benefit everyone.
Finally, we expect property values to move forwards a little as the year progresses and, with low interest rates set to continue, now is definitely a good time to put those moving plans into action.
Yours
Darren Murphy and Chris Harper